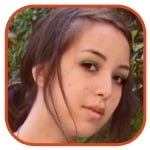 Tweet
Posted by Robin Paulson Categories: Celebrities, Fashion Designers, Hairstyles, Health & Beauty, Models, News, Sales, Videos
+ Angelina Jolie was photographed on her way to meeting Turkish leaders to discuss the crisis in Syria looking like she just walked off the runway. Or perhaps maybe she just borrowed the loose, flowing, ground-length gown from her latest film, Maleficent.
+ Elsewhere, Miley Cyrus was snapped up wearing a black crop top with a pair of pants that could easily have been her pajamas; however, she strangely seems to be pulling the look off. Perhaps this is the magical work of her new, daring 'do?
+ Avid Twitter poster Rihanna broke her own news that she'll be covering Vogue a second time; Annie Leibovitz is again set to photograph the singer for the fashion glossy.
+ H&M released a behind-the-scenes video of the upcoming Lana Del Rey campaign, which was shot as a music video of the singer covering "Blue Velvet." Of course, because no one wants to be all that original these days, it looks very much like the David Lynch film of the same name.
Click to continue reading Items Du Jour: Rihanna on Vogue, Lana Del Rey for H&M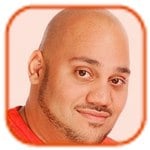 Tweet
Posted by Andru Edwards Categories: Celebrities, Health & Beauty, News
Lady Gaga had a tattoo inked into her newly-shaved head in front of a live audience last night.
The "Born This Way" hitmaker had an image of a cherub wearing a crown etched into the back of her head at New York's Solomon R Guggenheim Museum as part of the launch for her new perfume Fame, and tattooist Mark Mahoney says the design is a nod to her Italian roots. Mark - who was helped by his assistant Wes Brown - explained, "It's kind of a Renaissance era cherub, a nod to her Italian heritage."
Click to continue reading Lady Gaga Gets Her Head Tattooed in Front of a Crowd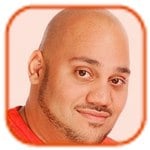 Tweet
Posted by Andru Edwards Categories: Celebrities
Gwyneth Paltrow has been named the World's Best Dress Woman.
The Oscar-winning actress - who is known for her classic and sophisticated style - was given the prestigious accolade by People magazine, with the publication stating it was impressed with her simple fashion choices. Gwyneth's stylist, Elizabeth Saltzman, said the 39-year-old mother-of-two was not a slave to trends, adding, "She doesn't do fringe. She has a uniform. It's simple, not overdone."
Britain's Duchess of Cambridge was named the woman with the Best Classic Style, while Emma Stone was honored with having the Best Red Carpet Style. Rihanna was praised for taking the most risks in her fashion choices, while Jessica Alba took home the prize for Best Jeans. Jennifer Lawrence was also recognized for Best Dress Under 25 while Reese Witherspoon - who is expecting her third child - took the title of Best Pregnancy.
Click to continue reading Gwyneth Paltrow is the World's Best Dress Woman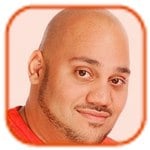 Tweet
Posted by Andru Edwards Categories: Celebrities, Health & Beauty
Sharon Osbourne has gone on the Atkins diet.
The outspoken redhead has decided to follow the low-carbohydrate eating plan - invented by Robert Atkins - in a bid to shift her excess pounds before she hits 60 on October 9. Speaking on her TV show The Talk Sharon, said, "I've struggled with my weight for years, and I wanted a diet plan that would ensure I'd look and feel great. After looking at other weight-loss plans, I realized that Atkins is the best plan for me because my body - like many women my age - doesn't process sugar and refined carbs well."
The diet is already working well for Sharon and she has lost over 10 pounds in just two weeks. "In just two weeks, I am already 11 pounds lighter!" she revealed. Sharon's overall goal is to lose 25 lbs and she has praised the diet as effective and healthy and great because it lets you eat "delicious foods."
Click to continue reading Sharon Osbourne Is on the Atkins Diet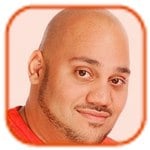 Tweet
Posted by Andru Edwards Categories: Celebrities, Hairstyles
Lady Gaga has shaved her head as a tribute to her friend's late mother.
The "Born This Way" singer unveiled her dramatic new hairdo on Twitter last night, explaining it was to honor her close friend Terry Richardson's mum Annie Lomax, who passed away yesterday aged 74. The eccentric pop star posted a photograph of the back of her head on the social network, revealing a large shaved section at the bottom, along with a caption which references her new track "Princess D.I.E," a tribute to the late Princess Diana. "I did it for u Terry. I'm sorry about ure mommy. She has princess die, but were all princess high. (sic)" she wrote.
Click to continue reading Lady Gaga Shaves Her Head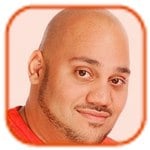 Tweet
Posted by Andru Edwards Categories: Celebrities
Avril Lavigne's wedding dress will be made up of ripped up gowns.
The "Sk8r Boi" singer - who is engaged to marry Nickelback singer Chad Kroeger - has already made plans for the outfit she will wear at her forthcoming nuptials, and may rip up a number of pieces and put them all back together.
"I have an idea of what I want. It might be something that I buy a few different dresses and rip them up and put them all together and dye them, or maybe I'll kind of do a collaboration with another designer," she said.
Avril is particularly enamored with her pear-shaped diamond engagement ring, and finds it goes with all outfits she is wearing: "I can't take it off. I sleep with it on. It goes with every outfit. Get engaged, it's the perfect accessory for every outfit. I did it. You should, too."
Click to continue reading Avril Lavigne's Ripped Up Wedding Dress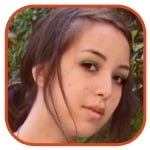 Tweet
Posted by Robin Paulson Categories: Fashion Shows, Models, News
Just like plenty of movies and fashion trends these days, television shows are also constantly being recycled. MTV, for one, has decided that it's time to bring back the nineties fashion-centric House of Style - this time, however, it will be hosted by models Karlie Kloss and Joan Smalls.
MTV announced the news at Thursday night's Video Music Awards, which both models attended to raise awareness of the upcoming program (in addition, of course, to their primary job of just looking stunning on the red carpet) "I can't believe it," Smalls said. "I'm in shock as well," Kloss added. "It's unbelievable and such a huge honor. We have major shoes to fill."
Cindy Crawford, Amber Valetta, Molly Sims and Rebecca Romijn were a few of the models who hosted the original show back in the day. "Both industries have changed quite a bit. So it'll be interesting to see how we show that," Kloss said.
Click to continue reading Karlie Kloss, Joan Smalls to Host Revamped House of Style
Read More

| People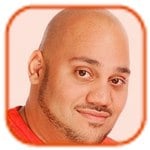 Tweet
Posted by Andru Edwards Categories: Celebrities, Hairstyles
Rihanna decided to cut her hair short on the spur of the moment.
The "Cockiness (Love It)" singer debuted short cropped locks at the MTV Video Music Awards (VMAs) yesterday, and while she had been wanted to snip her hair for some time, had originally planned it for after the awards.
"We had been talking about going short for a little while now and actually planned to do it the following week, but I just felt like, why wait? Let's do it today. And Ri said the same thing. She was ready for her short hair again," Rihanna's long time hairstylist, Ursula Stephan, told Us Weekly.
Rihanna took home the biggest award of the night, Video of the Year, for her collaboration with Calvin Harris, "We Found Love," and on her way back to the seat was stopped by her ex-boyfriend Chris Brown, who kissed her on the lips and gave her a hug.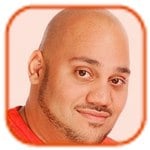 Tweet
Posted by Andru Edwards Categories: Celebrities, Hairstyles
Miley Cyrus is annoyed everyone only wants to talk to her about her new hairstyle.
The 19-year-old pop star loves her fresh bleached blonde crop, but is irritated the only thing anyone wants to ask her about at the moment is her radical image overhaul from Disney princess to grungy rock chick. Speaking at the MTV Video Music Awards (VMAs) in Los Angeles last night, Miley told People, "It's so easy [to manage], you know. I love it. I feel really me and it's good. The only thing that's hard is it's the only thing people want to talk about. And it's like, 'Oh, I didn't recognize you!'"
Former Hannah Montana star Miley caused a stir at the VMAs when she arrived on the red carpet with her new locks styled in exactly the same way as "Blow Me (One Last Kiss)" singer Pink's trademark quiff.
The teen idol sarcastically tweeted after the ceremony, "Woahh 2 girls have blonde short hair! The whole world should go in to panic mode. Redickkkk. (sic)"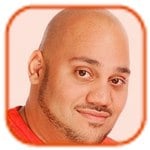 Tweet
Posted by Andru Edwards Categories: Celebrities
Lady Gaga has been slammed by PETA, who claim she is heartless.
The animal rights group - People for the Ethical Treatment of Animals - have criticized the "Poker Face" hitmaker after she was spotted wearing a white fox fur scarf in Cologne, Germany on Wednesday. "The picture speaks for itself. PETA is considering passing the hat so that someone can buy her a heart," said Wendy Wegner, a spokesperson for the organization.
The scarf, which still had the animal's head attached, appeared to be from an Arctic White Fox, which is often electrocuted for its fur. At one time Gaga took a stand against wearing animal skin, stepping out in a jacket made from Kermit the Frog puppets, an ironic statement against the fur trade.
Click to continue reading Lady Gaga Slammed for Wearing Fox Fur
© Gear Live Media, LLC. 2007 – User-posted content, unless source is quoted, is licensed under a Creative Commons Public Domain License. Gear Live graphics, logos, designs, page headers, button icons, videos, articles, blogs, forums, scripts and other service names are the trademarks of Gear Live Inc.