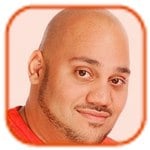 Posted by Andru Edwards Categories: Fashion Designers, News
Stella McCartney thinks that the fashion world is finally embracing ethical practices.
The designer - who is a strict vegetarian and animal rights campaigner - has always used responsible production for her creations and now says everyone else is starting to follow suit.
"I hope everyone else is catching up, but I'm also learning all the time, so I think I'm constantly changing and the brand is constantly changing. I think that's part of being a modern brand, you have to react to the environment you are living in, as much as the industry you are working in."
Despite a financial cloud still hanging over the world, Stella is excited about her future:
"I think we're definitely hitting a really nice pace and it's really exciting. It feels like it's just about to take off, there is a lot of energy and a lot of positivity. It's like the timing is right for our brand. I've grown up, not only physically but also mentally. I think that there is a new woman that's also there, and I think that she has held the original girl's hand and walked her though life for a little bit."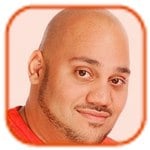 Posted by Andru Edwards Categories: Celebrities, Fashion Designers, Fashion Shows, News
Sir Paul McCartney was in the front row as daughter Stella showcased her latest collection at Paris Fashion Week.
The Beatles legend and his girlfriend Nancy Shevell proudly looked on as the designer wowed the audience with her simple but elegant designs from her Fall/Winter 2010 range in the French capital. The show was dedicated to the late Alexander McQueen, and Stella worked all the season's hottest trends - blacks, greys and block neon colors - into wearable designs.
Click to continue reading Stella McCartney Reveals Fall/Winter 2010 Collection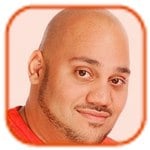 Posted by Andru Edwards Categories: Celebrities, Fashion Designers, News, Rumors, Sales
Singer Pixie Lott has designed an exclusive fashion range which pays homage to her sense of style.
Lott has teamed up with British high street brand Lipsy to create a clothing collection, using her own unique look as the inspiration: "I have always been a big fan of Lipsy - I love what the brand stands for and I'm having great fun working with such a talented a creative team."
The Pixie Collection has two distinct looks - Pixie Festival and Pixie Party - with both complimenting Lipsy's sexy attitude. Vintage style cotton dresses, bleached denim, maxi dresses and fringed waistcoats make up Pixie Festival while Pixie Party consists of sexy chiffon layered dresses, oversized animal prints and studded vest dresses.
Jeremy Stakol, Lipsy's CEO, said of the collaboration, "Pixie has string ideas about fashion, understands product and has her own unique style. She is exactly what Lipsy is all about in terms of fashion - we're really pleased with the collection and confident it will be the top of every girl's shopping list."
The range will launch in the UK next month.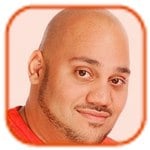 Posted by Andru Edwards Categories: Celebrities, Fashion Designers, Models, News
Henry Holland wants to dress Lady Gaga. The British designer is a huge fan of the eccentric "Bad Romance" singer's sense of style and would love to work with her - but only if she agreed with his ideas.
"I'd love to dress Gaga but I'd be too terrified to tell her what to wear.It would have to be a collaborative process."
The designer's close friend, model Agyness Deyn, also confessed to being a big fan of Gaga and her quirky fashion ideas after seeing her promoting a new MAC lipstick. Agyness told Now, "I was inspired."
Henry and Gaga should get along fine if the designer creates an outfit with lots of accessories - including high-heeled shoes. The singer said recently, "I would rather die than have my fans not see me in a pair of high heels. I'd never give up my wigs and hats for anything. You see legendary people taking out their trash, I think it's destroying showbusiness."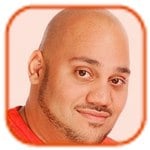 Posted by Andru Edwards Categories: Celebrities, Fashion Designers, Fashion Shows, News
Alexander McQueen's last-ever collection has been shown in Paris. The low-key showcase of the designer's final work was shown to a small group of people and received a positive reception from the assembled journalists and employees.
The show, which was originally intended to take place in the Conciergerie, a former prison, was backed by the sepulchral 17th-century choral music Alexander had listened to while creating the collection, which consisted of high-necked, close-fitting satin dresses accessorized with high-heeled carved gold shoes and thigh-high boots.
Click to continue reading Final Alexander McQueen Collection Unveiled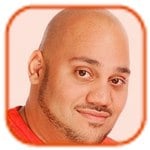 Posted by Andru Edwards Categories: Celebrities, Fashion Designers, Fashion Shows, News, Rumors, Sales
UPDATE: According to WWD, Lohan reportedly said, "I don't work for them [House of Emanuel Ungaro] anymore."
Is there still a future in high fashion for Lindsay Lohan? According to the label, Lohan was "not involved" with the latest Emanuel Ungaro collection.
The actress was the artistic advisor for the French fashion house, but rumors are now rife she has been axed from her job after she failed to have any input for their latest designs, which were showcased at Paris Fashion Week.
Speaking about Lindsay, who was not present at the last week's show, the brand's owner Asim Abdullah told WWD, "She's not involved in this collection." Last year, Ungaro's then CEO Mounir Moufarrige slammed rumors Lindsay was to be axed after her debut collection was a critical flop: "As we speak, she is in New York in shoots with Ungaro. The decision to appoint her was controversial, but then fashion is controversial anyway, and you need some novelties and you need to test some new ideas."
Lindsay - who has her own fashion line 6126 - has previously admitted being associated with her can have negative consequences. The 23-year-old star said, "I'm the first to say that in certain situations, my name will cheapen things because that's what people have made of it."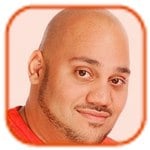 Posted by Andru Edwards Categories: Celebrities, Fashion Designers, Health & Beauty
While she may attend red carpet events in major leg-exposing dresses, Megan Fox hates wearing attention-seeking clothes when she's a normal girl on the street.
The Transformers beauty - who is regarded as one of the world's sexiest women - says that she can't don "interesting" outfits when she goes out because she doesn't want people to recognize her.
"If you wear anything interesting, you become instantly noticeable. I have this gorgeous Dolce and Gabbana white trench coat for winter, but I can't wear it without drawing attention to myself. And I try to hide. I want to be unseen."
Although she is a huge fan of singer Rihanna's flamboyant look, Megan, 23, says she's could never go out dressed like that: "It would be nice to be like Rihanna and go to Burger King in six-inch heels and a mini-dress. It's admirable. But I don't have the motivation. I have lots of casual clothes and one side of my wardrobe is oddly grown up: pencil skirts and Prada turtlenecks for when, once in a while, I feel like going in that direction."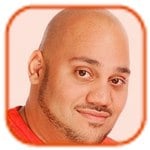 Posted by Andru Edwards Categories: Celebrities, Fashion Designers, News, Rumors, Women
Upon completing his foray into film, Tom Ford is now venturing into womenswear.
The designer has reportedly started recruiting accessories specialists and is putting together a design team for a return to the ladies clothing market, his first foray into the area under his own name. Tom confirmed his intentions to move back toward womenswear last year, saying in October, "Financing is extremely expensive right now, so if we find financing in the right situation we'll be able to start a women's collection soon. If we don't, we may have to wait a while."
He warned, however, the project would take over a year to complete, adding, "It will take me 18 months when I start, because I have to hire the team, find the factories, put everything together and then get the stores ready so there's a place for these clothes."
Meanwhile, Tom - who has previously worked for Gucci and Yves Saint Laurent - dressed Oscars hosts Steve Martin and Alec Baldwin for last night's ceremony, which included a costume changed for Alec from a single-breasted tuxedo with grosgrain peak lapels, white pique front shirts and black grosgrain cummerbunds and bow ties to a navy blue, single-breasted tuxedo with a grosgrain peak lapel.
Colin Firth - who starred in Tom's directorial debut film A Single Man for which he was nominated for the Best Actor award - was also dressed by the designer at the Oscars.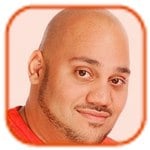 Posted by Andru Edwards Categories: Celebrities, Fashion Designers, News, Sales, Girls, Women
Despite their fashionista statuses, Mary-Kate and Ashley Olsen's friends helped them design their latest fashion range.
The 23-year-old twins - who already have two clothing lines, The Row and Elizabeth + James - recently launched their new junior range, Olsenboye, and wanted input from their peers.
Mary-Kate said, "We've been working with our friends who are our age and in art school."
Ashley added, "They've helped out with the art on the web sites and doing the commercials and the videos."
The line - which is aimed mainly at teenagers, with most price tags under $50 - is sold exclusively at JCPenney and the girls are thrilled to be working with them. Mary-Kate told People, "All the people at JCPenney have totally embraced all of our friends that have now participated in these projects and it's a lot of young talent and I think it's really exciting."
Ashley also revealed she is looking forward to next season's looks as she's not a huge admirer of the over-exaggerated shoulder look: "I'm a fan of strong shoulders, but I think the extreme shoulder, to me - it takes a very special person to pull it off. And I'm kind of ready to move on from that."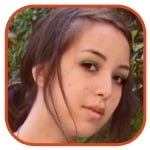 Posted by Robin Paulson Categories: Fashion Designers, Fashion Shows, News
Despite what Kanye West said about the late Alexander McQueen's Spring 2010 collection, it appears as if he did complete most of his Fall 2010 line.
Originally set to premiere at Paris Fashion Week, the label has instead opted to showcase McQueen's last collection in a memorial setting on March 9th and 10th. Very much unlike the live-stream of his Spring/Summer 2010 collection, photographers will not be permitted at the presentation. Photos of the pieces are (thankfully!) due to be released to the media.
Read More
| The Cut

© Gear Live Media, LLC. 2007 – User-posted content, unless source is quoted, is licensed under a Creative Commons Public Domain License. Gear Live graphics, logos, designs, page headers, button icons, videos, articles, blogs, forums, scripts and other service names are the trademarks of Gear Live Inc.