Check out our 2013 Holiday Gift Guide, win some awesome gadgets!
Our 2013 Holiday Gift Guide is in full swing - we are adding our recommendations daily, aimed at men, women, teens, families, techies, and more. If you need help figuring out what to get the people in your life, head on over to our Guide for some ideas. We'll even be giving away some of the items featured this year!
First up? We're giving away an iPad mini, Rdio subscriptions, and more!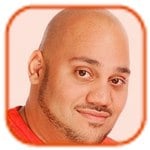 Posted by Andru Edwards Categories: Celebrities, Hairstyles
Lady Gaga has shaved her head as a tribute to her friend's late mother.
The "Born This Way" singer unveiled her dramatic new hairdo on Twitter last night, explaining it was to honor her close friend Terry Richardson's mum Annie Lomax, who passed away yesterday aged 74. The eccentric pop star posted a photograph of the back of her head on the social network, revealing a large shaved section at the bottom, along with a caption which references her new track "Princess D.I.E," a tribute to the late Princess Diana. "I did it for u Terry. I'm sorry about ure mommy. She has princess die, but were all princess high. (sic)" she wrote.
Click to continue reading Lady Gaga Shaves Her Head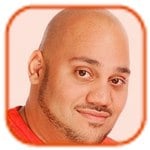 Posted by Andru Edwards Categories: Celebrities, Hairstyles
Rihanna decided to cut her hair short on the spur of the moment.
The "Cockiness (Love It)" singer debuted short cropped locks at the MTV Video Music Awards (VMAs) yesterday, and while she had been wanted to snip her hair for some time, had originally planned it for after the awards.
"We had been talking about going short for a little while now and actually planned to do it the following week, but I just felt like, why wait? Let's do it today. And Ri said the same thing. She was ready for her short hair again," Rihanna's long time hairstylist, Ursula Stephan, told Us Weekly.
Rihanna took home the biggest award of the night, Video of the Year, for her collaboration with Calvin Harris, "We Found Love," and on her way back to the seat was stopped by her ex-boyfriend Chris Brown, who kissed her on the lips and gave her a hug.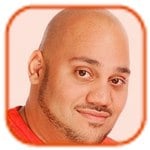 Posted by Andru Edwards Categories: Celebrities, Hairstyles
Miley Cyrus is annoyed everyone only wants to talk to her about her new hairstyle.
The 19-year-old pop star loves her fresh bleached blonde crop, but is irritated the only thing anyone wants to ask her about at the moment is her radical image overhaul from Disney princess to grungy rock chick. Speaking at the MTV Video Music Awards (VMAs) in Los Angeles last night, Miley told People, "It's so easy [to manage], you know. I love it. I feel really me and it's good. The only thing that's hard is it's the only thing people want to talk about. And it's like, 'Oh, I didn't recognize you!'"
Former Hannah Montana star Miley caused a stir at the VMAs when she arrived on the red carpet with her new locks styled in exactly the same way as "Blow Me (One Last Kiss)" singer Pink's trademark quiff.
The teen idol sarcastically tweeted after the ceremony, "Woahh 2 girls have blonde short hair! The whole world should go in to panic mode. Redickkkk. (sic)"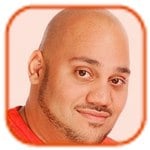 Posted by Andru Edwards Categories: Celebrities, Hairstyles
Lady Gaga has created a fibre optic wig inspired by the Disney Princesses.
The "Judas" singer - who is renowned for her love of eccentric stage outfits - worked on the special creation with her collaborators the Haus of Gaga for six months, and claims the hair piece was inspired by the idea of one of the animated characters at a dance music rave.
"Hi everyone, this is Gaga. So I wanted to show you one of the newest inventions from the Haus of Gaga - this is a hand-made wig by Frederic Aspiras. It's an innovation that myself and Tara and Frederick came up with, with my friend Chris and we've been working on it for six months. Over six months. And we are going to light it up for you so you can see. So the wig is made up of a mixture of real human hair and the finest fibre-optics in existence - they move and feel like real hair. It was handmade. The hair was inspired by taking a Disney Princess and putting her in a rave," she said in a video post on her blog (seen after the jump).
Click to continue reading Lady Gaga Makes a Wig with Lights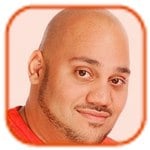 Posted by Andru Edwards Categories: Hairstyles, News
Miley Cyrus is among the stars to have paid tribute to Vidal Sassoon.
The celebrity hairstylist - whose 1960s wash-and-wear cuts allowed women to be freed from hairspray - passed away at his home in Los Angeles Wednesday morning aged 84, and a number of famous faces and fellow stylists have hailed his revolutionary ways.
"RIP Vidal Sassoon. You are forever fabulous," Miley wrote on her Twitter.
Model Erin O'Connor hailed Vidal as an "inspiration" in her tribute. "RIP Vidal Sassoon. Inspired so many, myself included," she wrote.
Meanwhile, celebrity hairdresser Nicky Clarke praised Vidal for his "drive of modernism" and overhaul of women's hairstyling. "He was part of that drive of modernism. He was very, very interested in modernism of all sorts...he just introduced all of that into hair. And at the same time he probably freed women of that weekly ritual of having their hair backcombed and being under a dryer. It depicted a whole new look of that time," he said on Daybreak.
Click to continue reading Stars Pay Tribute to Vidal Sassoon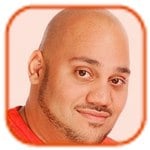 Posted by Andru Edwards Categories: Celebrities, Hairstyles, Health & Beauty
Sienna Miller used to wash her hair with tomato ketchup.
The Factory Girl actress had a disastrous experience when she applied a Henna-based color to her tresses, leading her to take drastic action to help get rid of the "green tinge" some time later.
"I've had some real hair disasters. I once used henna to dye my hair brown for an audition, thinking I was being clever because it's all natural. Little did I know it was the worst thing I could've done as it coats the follicles so nothing else can penetrate and I ended up having to put ketchup on it for about a year to get rid of the green tinge."
Sienna spends a lot of time looking after her hair because it frequently feels brittle and dry, but she insists it isn't essential to spend a lot of money to get it back in good condition: "Because I have to mess with my hair so much for work it gets pretty dry and I'm constantly looking for products to put back the moisture. Recently I've discovered Philip Kingsley's Elasticizer Pre-Shampoo Treatment, which I love. But I don't think you have to spend a fortune - the Aussie 3 Minute Miracle stuff is great."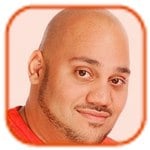 Posted by Andru Edwards Categories: Celebrities, Hairstyles, Health & Beauty
Olivia Wilde refuses to pluck her eyebrows.
The 28-year-old actress - who is a global ambassador for cosmetics brand Revlon - says that when it comes to her face-framing brows, she prefers the natural look.
"I do not tweeze my eyebrows. I've been letting them grow out for years. I try to fill them in wherever nature has abandoned me. I've been going for a slightly lighter shade of brow color lately, with my lighter hair. I just fill in under the arch and soften them up a bit. My natural brows are quite pointy. I soften them so I look less like some evil Disney queen!"
The former brunette recently lightened her locks to blonde, but admits the coloring process has taken its toll on her hair: "I am really enjoying being a blonde. And I've also been letting my bangs grow out. [But] since the color, my hair has been a little dryer, so I have to kick it up a notch in terms of hair care."
With a hectic working schedule, Olivia relies on a simple, daily regime to keep her skin in top condition. "I just make sure to remove the makeup thoroughly at the end of the day. I usually wash my face twice. First, to remove all the makeup, and then again to really give my face a good scrub. I like to get it clean at the end of a workday on set, using a good hot towel. When I don't have to wear makeup, I don't, in order to give my skin a rest."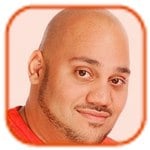 Posted by Andru Edwards Categories: Celebrities, Hairstyles, Health & Beauty
Carrie Underwood does her own hair and make-up. The 29-year-old singer loves to "play" with her stage appearance because she can try more outrageous styles than she would in her everyday life and finds the preparation relaxing before she performs.
"[I do it all myself], that's two people I don't have on tour. When you're on stage, it's a little bit different than real life. You can kind of pile it on - and you need to for things to show up. It's kind of whatever, you can play. You can do things you wouldn't really do. You can put glitter on your eyes. Big hair. The bigger, the better. It's fun. It's a nice relaxing time, a calm before the storm, if you will."
Carrie also admitted she dreams of having darker hair, but people are reluctant to change her look, though she has vowed never to chop her locks short: "I'd love to switch things up a little bit, but think everyone [else] is scared to do it. I wanted to dye my hair darker. I'm like, 'Let's change my hair color.' We'll do something for like two hours, then I'll walk away, and I'm like, 'This looks the same as before.' Maybe someday I'll do something a little more drastic. I don't think I'm meant for short hair though. I don't feel as pretty when I chop it off, which I have done before."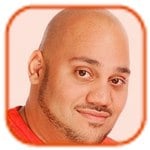 Posted by Andru Edwards Categories: Hairstyles, Models
Crystal Renn is "excited" by her new look.
The former plus-size model recently dyed her hair platinum blonde and while people are shocked by her "transformation," she loves the "extreme'" change to her appearance.
"People can't believe the transformation. I had black hair and now I have white hair. That's what's so exciting. I wanted to do something different. I wanted to show up as a different canvas at a shoot. It's a very extreme look but very beautiful. Though it's nothing conventional," she said.
Crystal underwent several dying sessions to change her hair and she is delighted by the finished look. "It's a challenging look. But what's wonderful is it's something that photographs beautifully," she told People.
The model lists actress Tilda Swinton as her style icon because she admires the way the We Need To Talk About Kevin star changes her look so frequently: "I'm not trying to conform to one certain look. I look up to someone like Tilda Swinton. She's the fashion icon. She experiments and that keeps life fun," the 25 year-old beauty said.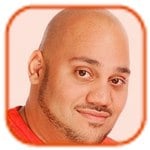 Posted by Andru Edwards Categories: Celebrities, Hairstyles, Health & Beauty
Kelly Osbourne dyed her hair gray in tribute to The Golden Girls.
The 27-year-old E! presenter was such a fan of the 80s sitcom - which followed the lives of four aging women - that she decided to recreate the style on her own hair. Denying her new look had anything to do with a Chanel campaign featuring a silver-haired model, she said, "I did it because of a magazine clipping I found when I was 13 - and because I'm obsessed with The Golden Girls. Maybe I'll do yellow next. Maybe I'll do green."
She insists that when it comes to her style, she likes to be a leader, not a follower, although she doesn't set out to please anyone but herself. "I'm the most uncool person on Earth, and I love myself. I don't want to be cool! I feel good in my own skin because I've accepted the fact that I'm me. That's what's so great about being alive and being on this planet: Everybody's different."
Click to continue reading Kelly Osbourne's Gray Hair Inspired by 'The Golden Girls'
© Gear Live Media, LLC. 2007 – User-posted content, unless source is quoted, is licensed under a Creative Commons Public Domain License. Gear Live graphics, logos, designs, page headers, button icons, videos, articles, blogs, forums, scripts and other service names are the trademarks of Gear Live Inc.