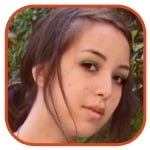 Posted by Robin Paulson Categories: Celebrities, Fashion Designers, Rumors
Among the dozens of rumors circulating the Angelina Jolie/Brad Pitt wedding, the most talked about one at the moment claims that L'Wren Scott has been tapped to design the A-list actress' wedding gown.
"[Angelina]'s been courted by some of the hottest designers on the planet, but having a big name isn't important to her... Of all the people she's met with she feels L'Wren is the one that understands her body the most," a source said.
The rumor isn't so far-fetched, considering Angelina, 37, has worn some of Scott's creations on the red carpet.
"Angelina wanted someone who is not so obvious for designing wedding gowns. L'Wren is famed for designing clothes to suit taller, thin women like herself," the source added.
On top of that, fittings would be quite easy considering L'Wren lives in the house next to the one Angelina and Brad purchased in Surrey earlier this year!
Read More
| Daily Mail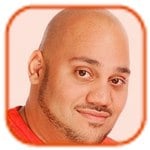 Posted by Andru Edwards Categories: Celebrities, Fashion Designers, Rumors
Victoria and David Beckham are reportedly planning to move to New York City.
The couple are currently settled in Los Angeles with their children - Brooklyn, 13, Romeo, 10, seven-year-old Cruz, and 15-month-old daughter Harper - but are considering relocating to the Big Apple so Victoria can concentrate on her fashion line.
"Everything is up for discussion at the moment. David may well choose to stay at his team LA Galaxy, or he may leave and retire from football. There are big conversations to be had. Victoria is keen to move to New York to set up her business there and open her first store. She looked at a school while she was there. There are also business opportunities for David, too," a source told Grazia.
Victoria and David are also considering a move to London, but worry that uprooting their children across the Atlantic might be too dramatic and would spell the end of David's soccer career.
Click to continue reading Victoria Beckham Planning New York Move?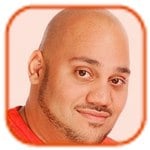 Posted by Andru Edwards Categories: Celebrities, Health & Beauty, Rumors
Jessica Simpson is hurt by cruel taunts about her weight.
The Fashion Star mentor has been paid four million dollars by Weight Watchers to lose the weight she put on after giving birth to her first child Maxwell in May and promote their brand and although she has dropped 40lbs in four months, her cruel detractors have hit out at her for not losing the remaining 40 already.
"For years, Jessica has been OK with her body and everyone loved her for that. But now she's not feeling the love and she doesn't like it. She's trying to conceal her hurt feelings with humor right now. She uses jokes and goofiness to hide the fact that she's really sensitive," a source said.
Jessica unveiled her weight loss on TV last week and pals say she worked incredibly hard since giving birth to lose the extra weight. "The past few weeks were really difficult because the pressure was enormous. She knew everyone would be judging her. She was proud of her progress so to face all these cruel taunts now, it stings," the source added to In Touch.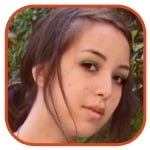 Posted by Robin Paulson Categories: Celebrities, Editorials, Fashion Designers, Fashion Shows, Rumors
+ After having caused previous controversy with their Photoshop-happy campaigns, Ralph Lauren has hired plus-size model Robyn Lawley for their upcoming campaign. The 23 year-old size 8 model has previously been published in Vogue Italia and French Elle.
+ George Michael and Kate Moss prove that they're besties on next month's French Vogue cover, which looks more like a paparazzi shot than a major fashion publication's cover.
+ Parks and Recreation star Rashida Jones leaves the laughs at home for her Flaunt photo shoot, in which she trades her girl-next-door image for that of a Victoria's Secret model.
+ What do you do if you're Adele and a major label like Burberry asks you to be the face of their next campaign, yet you can't wear any of their clothes? Easy! You demand that they create some plus-size styles or the deal is a no go.
Click to continue reading Items Du Jour: Ralph Lauren Casts Plus-Size Model, Rashida Flaunts It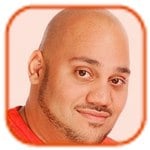 Posted by Andru Edwards Categories: Celebrities, Health & Beauty, Rumors
Lady Gaga has switched to a gluten-free diet.
The "Bad Romance" singer has started the next leg of her huge Born This Way Ball tour in Sofia, Bulgaria, and she has opted to go on a new diet to make sure she is in the best shape for the grueling workout.
"Gaga has decided to go on a major body blitz and cut out all gluten and wheat from her diet, which is very hard to do. She has given her people strict instruction to advise staff at venues and restaurants about her new diet because she is taking it very seriously. Her aim is to drop 10lb in a month," a source said.
The 26-year-old singer is thought to be rationing her carbohydrate intake to just two portions a week, and living off a diet mainly consisting of fish, chicken and vegetables. "She allows herself one potato or rice portion a week and has been snacking on Ginnybake cakes from wholefood shops - they are gluten free cookies," the source added.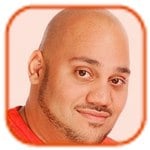 Posted by Andru Edwards Categories: Fashion Designers, Rumors
Finding a new artistic director was always on the agenda for Christian Dior.
Raf Simons was appointed to the role at the fashion house last month - replacing John Galliano who was sacked in March 2011 following an anti-Semitic rant - and although Dior waited 13 months to name a new designer, during which time profits unexpectedly grew, president and chief executive Sidney Toledano said they never considered continuing without one.
"I never considered that. I always thought we absolutely needed an artistic director. They, and their charisma, are what create breakthroughs. But you make choices about how you use that. The role of artistic director for a lifestyle brand - one that implies all the aspects of life such as vacation, sports, and so on - is different from the role of artistic director in a luxury brand. [They are] a shorthand to help consumers understand the brand, and to embody it," he said.
Click to continue reading Dior Always Planned on Replacing Galliano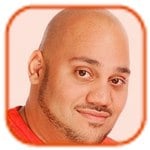 Posted by Andru Edwards Categories: Celebrities, Fashion Designers, Health & Beauty, Rumors
Victoria Beckham has facials containing sheep placenta.
The 38-year-old star makes regular visits to Beverly Hills' dermatologist Dr. Harold Lancer for the anti-aging treatments, which cost $500 and contain gold particles as well as the animal stem cells.
"Victoria is a devotee of Dr. Lancer's products and is someone who always wants the latest and best in anti-aging treatment. She has had the stem cell facial several times already. She visits the office every two weeks when she is in town," a spokesperson for Dr. Lancer told the Daily Mail.
Dr. Lancer - who also treats Jennifer Lopez, Kim Kardashian and Renee Zellweger - says the treatment gives "instant results" and helps reduce wrinkles.
"The treatment provides instant results. Patients report decreased wrinkles and a glowing complexion. The stem cells interact with your own cells, basically telling them to wake up, produce collagen and stimulate new cell growth. Gold particles are included as gold helps to diffuse the stem cells and acts as the transdermal delivery system to help it work into the skin," he explained.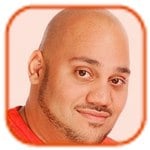 Posted by Andru Edwards Categories: Fashion Designers, Rumors
Hennes and Mauritz are rumored to be launching a luxury fashion brand. The Swedish company - which owns COS, Monki , Cheap Monday and retailer H&M which is famed for its designer collaborations - is thought to be planning the new project after it launches its sustainable red carpet range, entitled the Exclusive Glamour Conscious Collection, on April 12.
Designer Behnaz Aram, who joined the company's design team in August last year, is thought to be heading up the new luxury brand.
H&M spokeswoman Charlotta Nemlin refused to confirm the speculation but did admit the company is constantly working on new endeavors. "We are constantly looking at new ideas; it's a natural part of our work. However, there is nothing new that we can [talk] about for the moment," she told WWD.
Michelle Williams has already shown her support for the Exclusive Glamour Conscious Collection line, wearing one of its monochrome floor-length gowns to the BAFTAs in February this year. "H&M approached Michelle Williams's stylist Kate Young and they showed great interest from the start. We felt that this was a fantastic opportunity and a new and exciting way to show our design," an H&M representative previously said, speaking about Michelle.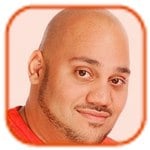 Posted by Andru Edwards Categories: Fashion Designers, News, Rumors
Erdem Moralioglu has ruled out launching a high street collection.
The designer gave a public talk with Colin McDowell at the Royal College of Art (RCA) in London last night, as part of the Fashion Fringe Roadshow in which he said he will be working on his collections, rather than pieces for the high street.
"It's never been the right moment. If it works for some people, then that's wonderful - but it depends on where you're at. For me, it's really important to concentrate on your collection and your own work. Once you start looking at versions of your work, it can get a bit dangerous. One can do it really well and in an interesting way though," he said.
Erdem also played down his links to Dior, and was cagey about being touted as a possible successor for disgraced designer John Galliano: "Anything like that is a compliment. But you just have to concentrate on your job and what you're doing."
Click to continue reading Erdem Rules Out High Street Collection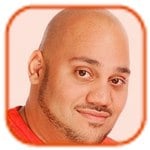 Posted by Andru Edwards Categories: Celebrities, Health & Beauty, Rumors
Jennifer Aniston insists claims she spends $8,000 a month on beauty regime are "greatly exaggerated."
The 43-year-old former Friends actress was reported to invest a massive $96,000 a year in looking good. According to website Shine, Jennifer splurges $900 a week on private yoga sessions, and subscribes to a $350 a week home delivery food service. On top of that, the report also claims she forks out $450 for a neck ointment by Euoko, and $450 on regular Tracie Martyn facials amongst numerous other expensive products and treatments.
But while she admits she loves a good beauty product as much as the next woman, she insists her regime costs her no where near as much.
"Although I am a sucker for an amazing moisturizer, love a great facial, have been using the same cleansing bar since I was a teenager and have always been a dedicated tooth-brusher, reports that I am spending eight thousand a month on a beauty regime are greatly exaggerated. By my tally, this month I'm in for about $200," she told People.
© Gear Live Media, LLC. 2007 – User-posted content, unless source is quoted, is licensed under a Creative Commons Public Domain License. Gear Live graphics, logos, designs, page headers, button icons, videos, articles, blogs, forums, scripts and other service names are the trademarks of Gear Live Inc.