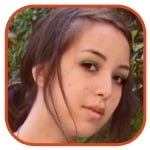 Posted by Robin Paulson Categories: Fashion Designers, News, Sales
Ever want to dress up as a Disney princess AND look like you're ready to own the runway? Well, if you've got thousands of dollars to spend at your disposal, perhaps you should head over to London for Christie's annual Vintage Couture sale next week.
The famed British auctioneer will be selling 10 gowns (the remaining six can be seen after the jump) created by the likes of Versace, Oscar de la Renta, and Elie Saab in the style of animated princesses Ariel, Aurora (Sleeping Beauty), Belle, Cinderella, Jasmine, Mulan, Pocahontas, Rapunzel, Snow White and Tiana. The dresses were first featured in Harrods' Christmas windows last year and are now being sold to benefit the Great Ormond Street Hospital Children's Charity.
Transform into a fabulous Disney princess and help a children's charity - it's a win-win situation!
Click to continue reading Disney Goes Haute Couture
Read More
| Jezebel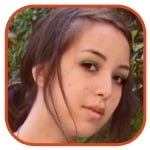 Posted by Robin Paulson Categories: Celebrities, Editorials, Fashion Designers, Fashion Shows, Hairstyles, Health & Beauty, Models, News, Sales
+ Realizing that there is actually a profit in larger-sized clothing now that their business is failing, Abercrombie & Fitch - who raised controversy this year over refusing to sell larger sizes for women - has decided to eat their words and sell larger sizes to "compete against rivals."
+ Jennifer Lawrence - who joins Pamela Anderson and Kristin Chenoweth in getting pixie cuts this month - says that she cut her hair short because "it just couldn't get any uglier."
+ Alessandra Ambrosia is feeling a little nostalgic as this year's Victoria's Secret Fashion Show approaches, as she offers up a candid backstage photo of her and fellow Angel Adriana Lima from 13 years ago.
+ Mario Testino shot Winona Ryder for next month's cover of V magazine - and is she as stunning as ever! Carlyne Cerf de Dudzeele styles her biker chick looks, which seem to reflect the character she portrays in her upcoming film, Homefront.
Click to continue reading Items Du Jour: A&F Gets Desperate, J Law Explains Hair Cut, Baby VS Angels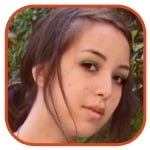 Posted by Robin Paulson Categories: Celebrities, Fashion Designers, Hairstyles, Health & Beauty, News, Sales, Boys, Girls
+ Because apparently people are still talking about Melissa McCarthy's ELLE Coat-ergate, the funny lady opened up more about her inspiration behind choosing the outerwear piece, claiming that she wanted it to look like "the walk of shame."
+ In addition to getting ready to launch their new fragrance - which is two years in the making - the Olsen twins revealed that they're planning to open up a flagship store for The Row in Los Angeles.
+ Despite the dozens of pleas from fans urging Jay-Z to take a stand against Barney's due to the store being in hot water over racial profiling, the rapper decided to launch his first fragrance there. The fragrance's - called Gold (because, Jay-Z) - launch will coincide with the unveiling of Jay-Z's "New York Holiday" collaboration.
+ Kristin Chenoweth - not unlike Pamela Anderson a few days earlier - decided to do away with most of her hair in favor of a pixie cut.
Click to continue reading Items Du Jour: The Row in L.A., Jay-Z's Fragrance, Adam Levine at K-Mart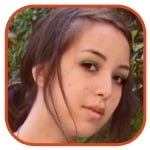 Posted by Robin Paulson Categories: Health & Beauty, Models, News, Sales
U.K. retailer Debenhams made a bold move in the fight against the over-airbrushing of women in advertisements this week. The company has announced it will ban major retouching of lingerie models in the future, hopefully setting a precedent for American counterparts like Macy's.
"We want to help customers feel confident about their figures without bombarding them with unattainable body images... As well as being a positive from a moral point of view, it ticks the economic boxes as well. Millions of pounds a year are spent by organizations retouching perfectly good images," said the company's head lingerie buyer, Sharon Webb.
Click to continue reading UK Retailer Pledges to Avoid Major Ad Retouching
Read More
| Jezebel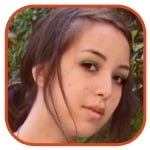 Posted by Robin Paulson Categories: Fashion Designers, News, Sales
Remember how jealous you were when you saw Coco Rocha get married in a custom Zac Posen gown? Fortunately, the New York-based designer is finally giving us commoners the chance to be like the supermodel and say "I do" in one of his creations.
Posen will launch his first bridal collection - which includes formal attire in addition to wedding gowns - exclusively through retailer David's Bridal.
"We brainstormed for several months because we had a very successful launch with Vera [Wang]. As always, we were looking for what's next... We were talking about dramatic red-carpet movie-star kind of looks, and Zac came to mind," said Catalina Maddoz, executive vice president of merchandizing at David's Bridal.
Six wedding gowns - priced between $850-$1,350 - and five "social occasion" pieces - ranging between $195-$225 - are expected to appear at limited stores and online in February 2014.
Read More
| Vogue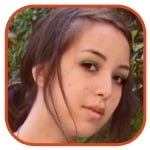 Posted by Robin Paulson Categories: Fashion Designers, News, Sales
To celebrate its tenth anniversary (and perhaps also in commemoration of those three, well-deserved CDFA Womenswear Designer of the Year awards), Proenza Schouler will be re-releasing their first collection, set to be sold at Barneys.
The decision to sell the slightly-altered version of their first collection at Barneys was a no-brainer for designers Lazaro Hernandez and Jack McCollough, as it was the famous retailer who had snapped up their senior thesis line back in 2003 when they were graduating from Parsons.
Click to continue reading Barneys to Relaunch Proenza Schouler's First Collection
Read More
| Fashionista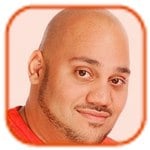 Posted by Andru Edwards Categories: Celebrities, News, Sales
Rihanna is suing Topshop for $5 million. The "Diamonds" hitmaker is taking legal action against the UK high street fashion chain - which is owned by billionaire Philip Green - following eight months of unsuccessful negotiations over T-shirts bearing her image which are being sold without her consent.
"Rihanna's management asked Topshop a number of times to stop selling her image and were told, 'We do what we want.' They buy the pictures from a photographer, but they do not pay the artist licensing fees. Unfortunately, UK law does not protect the artist. What is most offensive for Rihanna is that they basically told her, 'Go to hell. We don't care; we are going to continue selling you.' They offered her $5,000 and said they don't care," a source told The New York Post.
The 25-year-old singer has hired international law firm Reed Smith to file the suit in London, as the garments are only being sold in the UK, where the image rights are owned by the photographer who took the picture.
Click to continue reading Rihanna Sues Topshop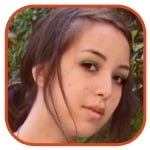 Posted by Robin Paulson Categories: Celebrities, News, Sales
She may sell millions of copies of her albums and make quite a profit in merchandising, but Taylor Swift unfortunately can't get enough people to buy the magazines she's on.
In the Vogue department, Swift's cover sold 329,371 copies - a little more than the fashion glossy's six-month average - which does not impress much in comparison to Adele's March cover with 410,343 copies.
Her November Glamour issue sold 443,000 copies, but she couldn't beat out the less-famous former Hills star Lauren Conrad, whose cover sold over 500,000. The magazine's editor-in-chief Cindi Leive tried to reason why the huge star's magazine didn't sell so well: "here may have been a little hiccup for her right around the [One Direction] relationship. But it's nothing a pro can't come back from. I'd put money on her for the long run."
Swift's cover for Cosmopolitan turned out to be the magazine's worst seller of the year, selling 20% below its six-month average.
Read More
| Daily Mail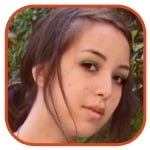 Posted by Robin Paulson Categories: Celebrities, Editorials, Fashion Designers, Hairstyles, Health & Beauty, Models, News, Rumors, Sales
+ Miley Cyrus has changed her hair again, adding a hint of blue to her now-famous pixie cut.
+ Reality star-turned-fashion designer Nicole Richie revealed that the real reason she sports braids so often is because she uses them to cover up her bad hair days!
+ When asked about what she thought of her latest ads for Miss Dior, Jennifer Lawrence was shocked at how unrecognizeable she appears in them, pointing out, "Of course it's Photoshop. People don't look like that!"
+ What inspirational advice did Vogue editor-in-chief Anna Wintour bestow at Teen Vogue's annual "Fashion University" event for teens? "Get fired."
+ Despite her over-the-top "plastic," Barbie-centric image, Nicki Minaj swears that she has never undergone plastic surgery on her face.
Click to continue reading Items Du Jour: Miley Changes Her Hair (Again), Anna Wintour's Job Advice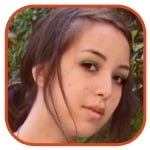 Posted by Robin Paulson Categories: Celebrities, Editorials, Health & Beauty, Models, News, Sales
+ The Kardashian sisters are caught up in a lawsuit over their new cosmetics line Khroma Beauty, which is similar enough in name for Beverly Hills-based Chroma Makeup to go after them legally, claiming that customers will be confused between the two products.
+ Miranda Kerr, named Maxim's Sexiest Woman Alive, is featured in December's issue, photographed by David Slijper.
+ Tila Swinton's character from The Chronicles of Narnia inspired TWELV magazine's editorial "Ice Queen," which showcases a dress made entirely of ice.
+ American Apparel caused an uproar recently when it tried to capitalize on Hurricane Sandy, offering an online sale to East coast shoppers with the code 'SANDYSALE.'
Click to continue reading Items Du Jour: Tilda Inspires Ice Dress, American Apparel's Insensitive Sale
© Gear Live Media, LLC. 2007 – User-posted content, unless source is quoted, is licensed under a Creative Commons Public Domain License. Gear Live graphics, logos, designs, page headers, button icons, videos, articles, blogs, forums, scripts and other service names are the trademarks of Gear Live Inc.