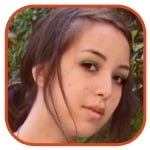 Posted by Robin Paulson Categories: Celebrities, Editorials, Fashion Designers
It's all about rising actresses for Miu Miu's most recent ad campaign, as it showcases the modeling talents of Elizabeth Olsen (who, considering her sisters are fashion mavens Mary-Kate and Ashley Olsen, is no stranger to designer labels), Elle Fanning, and 12 Years a Slave star Lupita Nyong'o.
Olsen (above photo) channels her inner 70's vixen with her poker straight hair and thigh high socks under suede boots. Elle (photo after the jump) strikes an awkward pose - is she going for demure or mysterious? - but pulls off the Miu Miu printed dress with yellow stockings and red shoes brilliantly. Lupita (photo after the jump) - in her first fashion campaign, mind you! - looks a little stiff but nonetheless striking in a beaded bustier top, navy skirt, hot pink stockings, and some seriously chunky white sandals.
Click to continue reading PHOTOS: Elizabeth Olsen, Elle Fanning, and Lupita Nyong'o for Miu Miu
Read More

| People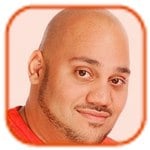 Posted by Andru Edwards Categories: Celebrities, Health & Beauty
Cameron Diaz wishes women were kinder to each other.
The Annie star, who recently admitted she stopped using Botox because it made her face look "weird," doesn't believe anti-aging creams work and thinks women should encourage each other to grow old gracefully.
"I wish that women would let other women age gracefully and allow them to get older and know that as we get older, we become wiser," the 41-year-old said. "There's no such thing as anti-aging. There's no such thing as turning back the hands of time, and it makes me crazy that we live in a society where that's sold to women - that we're supposed to believe that if we're getting older, we've failed somehow, that we have failed by not staying young."
The blonde beauty, who recently released her new The Body Book, insists she is much happier with how she looks now than when she was younger: "I don't want to look like I did when I was 25. I like the way that I look now better than when I was 25. I can't help that other people may be uncomfortable with that, but that's not my responsibility to make them feel okay with the fact that I'm getting older. I'm okay with it. I like it."
Click to continue reading Cameron Diaz Doesn't Believe in Anti-Aging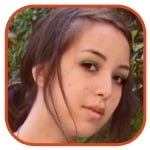 Posted by Robin Paulson Categories: Celebrities, Editorials, Fashion Designers
Carrie Bradshaw, eat your heart out.
The Hours actress Nicole Kidman has bared it all for shoe designer Jimmy Choo in the company's latest ad campaign, proving that she's still looking fierce in her 40's. Despite her amazing figure, it was apparently the mother of three's acting resume that inspired creative director Sandra Choi to hire her to sell their shoes.
"I love Nicole Kidman's openness to embracing a new character and each season she transforms into a new personality that embodies the spirit of the collection... Her poses are striking yet unexpected and her natural beauty is mesmerizing. She exudes feminine confidence and there's a palpable sense of energy to the pictures," Choi said in a statement..
Kidman - who is married to country singer and American Idol judge Keith Urban - is pictured in one photo (to the right) wearing nothing but a purse and stockings while donning a blazer that barely covers her chest matched with barely-there panties in another (seen after the jump).
Click to continue reading FIRST LOOK: Nicole Kidman Strips Down for Jimmy Choo
Read More

| Us Magazine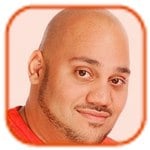 Posted by Andru Edwards Categories: Celebrities, Fashion Designers
Sarah Jessica Parker has no fashion rules.
The former Sex and the City actress insists she doesn't worry about people dismissing her outfits as a "disaster" as she is only concerned with having fun with fashion.
"I think pulling it off or not pulling it off, that almost doesn't exist for me, because I'm looking for experiences, not some report card. I do love fantasy, color and the idea of no rules ... So you choose a dress people think is a disaster. In the end, who cares?"
The 48-year-old star - who has son James, 11, and twin daughters Marion and Tabitha, three, with husband Matthew Broderick - has teamed up with US retailer Nordstrom for her debut shoe collection, SJP, and says all the designs are for footwear she would want to have herself. Speaking to the new edition of InStyle magazine, she said, "If I'm going to ask people for their hard-earned dollars, I'd better be making shoes I want to wear. My real dream was a smaller line, my name, built in Europe, at a reasonable price point."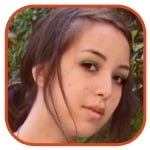 Posted by Robin Paulson Categories: Celebrities, Health & Beauty, Videos
In a sea of advertisements where underage models are constantly used and already-thin celebrities are edited until their unrecognizeable, model-turned-actress Cameron Diaz has come to change things with her new book, The Body Book.
A short behind-the-scenes video of Diaz photographing women (of all shapes, sizes, and ethnicities!) for her book has been released (seen after the jump) in which the Counselor star promotes overall health and loving one's body instead of weight loss.
The 41-year-old has also been promoting going makeup free, as she even appeared in a photo holding a copy of The Body Book with what seems to be a completely fresh face!
Hopefully more celebrities take notice and jump onto Diaz's body-positive bandwagon.
Click to continue reading Cameron Diaz Promotes Health, Body Diversity in New Book
Read More

| People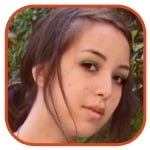 Posted by Robin Paulson Categories: Celebrities
"I want to go a little bit more Sofia Vergara, if she were an awkward German girl... [My stylist Erin] helps guide me. Sometimes I'll do that thing where I'm like, 'Oh, I want to wear the weirdest dress on the rack!' She's like, 'Greta... it's just going to make you look weird.' Sometimes I do it anyway, and she's like, 'Seriously, what did I just tell you!'"
- Frances Ha actress Greta Gerwig shares her red carpet style thought process.
(Make sure to check out other notable quotes.)
Read More

| People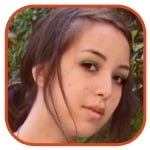 Posted by Robin Paulson Categories: Celebrities, Health & Beauty, News
Yes, you sadly read that title correctly: Jennifer Lawrence has come out and said that what was probably her best The Hunger Games: Catching Fire red carpet look was not her favorite!
"I think any time a girl has to show her thighs it's never going to be her favorite look," she said on Good Morning America.
Although I usually eat up Lawrence's quotes, I'm still reeling from this one, considering she looked nothing but breathtaking and badass all at the same time in her Dior Haute Couture gown. Perhaps because she took a moment to realize that the dress was amazing, as she quickly clarified: "I loved it, I loved the dress -- if someone else wore it. It's hard for any woman to look at a picture of herself and [like it]."
Oh say it isn't so - our great defender of body positivity has let societal body pressures get to her when it came to this particular red carpet look. Let's hope she realizes that she's beautiful no matter what her thighs are and that she can definitely pull any gorgeous frock off with her adorable pixie cut!
Read More

| Us Weekly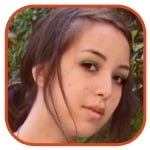 Posted by Robin Paulson Categories: Celebrities, Fashion Designers, Hairstyles, Health & Beauty, Models, News, Sales
+ Known for her famous, full eyebrows, Cara Delevingne probably shocked some of her brow worshipers fans when she admitted that she's willing to do anything for a film role - including shaving her head and eyebrows!
+ Ever dream of being Victoria Beckham? Well you can at least get married like her, as her gold wedding crown is up for auction for around $32,000.
+ Jennifer Lawrence looked fabulously gothic chic in a Christian Dior gown at the Paris premiere of The Hunger Games: Catching Fire. Unfortunately it looks as though her co-star Elizabeth Banks should've borrowed Lawrence's stylist for the event...
+ Miranda Kerr apparently doesn't know what her own body looks like, as she denies knowing an image of herself she posted was heavily-Photoshopped, claiming that she had no idea that the photo was altered.
Click to continue reading Items Du Jour: Cara Would Shave Her Brows, Buy a Beckham Crown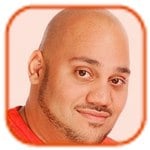 Posted by Andru Edwards Categories: Celebrities, Fashion Designers
Kate Hudson claims she "can't afford" designer clothes.
The Bride Wars actress - who has nine-year-old son Ryder with ex-husband Chris Robinson, and two-year-old son Bingham with fiance Matt Bellamy - insists she has to borrow the high-end gowns she wears for the red carpet because they are too pricey for her budget.
"People think we own all these dresses. But we borrow them! I can't afford to buy that stuff. There are certain things I splurge on, but it's very rare, especially when you have two kids and school tuition. I'm not a big high-end fashion shopper. I wish I could but the truth is things are just so expensive. Before Isabel Marant was a million dollars and famous, I used to go to her store in Paris and go crazy, it was so affordable," she told Harper's Bazaar.
The 34-year-old beauty - who is worth a reported $38 million - credits her mother, Goldie Hawn, with her frugal ways: "My mom wasn't a big shopper for us. I think they wanted to instill that in us even though we grew up in a really privileged and lucky lifestyle."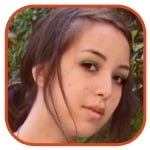 Posted by Robin Paulson Categories: Celebrities, Editorials, Fashion Designers, Fashion Shows, Hairstyles, Health & Beauty, Models, News, Sales
+ Realizing that there is actually a profit in larger-sized clothing now that their business is failing, Abercrombie & Fitch - who raised controversy this year over refusing to sell larger sizes for women - has decided to eat their words and sell larger sizes to "compete against rivals."
+ Jennifer Lawrence - who joins Pamela Anderson and Kristin Chenoweth in getting pixie cuts this month - says that she cut her hair short because "it just couldn't get any uglier."
+ Alessandra Ambrosia is feeling a little nostalgic as this year's Victoria's Secret Fashion Show approaches, as she offers up a candid backstage photo of her and fellow Angel Adriana Lima from 13 years ago.
+ Mario Testino shot Winona Ryder for next month's cover of V magazine - and is she as stunning as ever! Carlyne Cerf de Dudzeele styles her biker chick looks, which seem to reflect the character she portrays in her upcoming film, Homefront.
Click to continue reading Items Du Jour: A&F Gets Desperate, J Law Explains Hair Cut, Baby VS Angels
© Gear Live Media, LLC. 2007 – User-posted content, unless source is quoted, is licensed under a Creative Commons Public Domain License. Gear Live graphics, logos, designs, page headers, button icons, videos, articles, blogs, forums, scripts and other service names are the trademarks of Gear Live Inc.