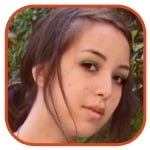 Posted by Robin Paulson Categories: Celebrities
When you've crawled out of an egg as an alien, worn a dress made out of flesh, and sometimes nearly nothing at all, what comes next? Apparently for Lady Gaga, there's nowhere else to go aside from looking normal!
The "Edge of Glory" singer was snapped up twice (check out her second outfit after the jump) near the recording studio appearing in some low-key, fitting black dresses -- a far cry from her typical avant garde, costumed outfits most are now used to.
Even her hair is normal! Albeit most likely still not entirely her real hair, the long, blonde half-updo style is reminiscient of her "Poker Face" days.
Perhaps Gaga was just trying to hide from paparazzi lens? Either way, the singer still has heads turning when she's not wearing a zany outfit!
Click to continue reading Lady Gaga's Latest Surprising Look
Read More

| Daily Mail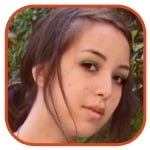 Posted by Robin Paulson Categories: Celebrities, Hairstyles, News
Well, you can't say that she doesn't know how to color coordinate.
Pop star and style icon Lady Gaga continues to shock fans with her follicles; this time, she's making fans do a double-take with her turquoise-blue armpit hair! The "Edge of Glory" singer showed off her interesting hair accessories at the Much Music Awards in Toronto yesterday.
Is she on to something or just pushing boundaries too far?
(Check out more questionable fashion looks here.)
Read More

| US Magazine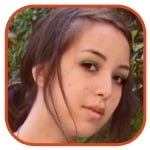 Posted by Robin Paulson Categories: Celebrities, Health & Beauty, Rumors
Will it never end? It's bad enough that every celebrity -- from A-list to D-list, fresh-faced to washed-up -- has their own fragrance, but Lady Gaga has taken it to a new, bizarre level. Unlike previous scents of rose petals and women's independence, the pop star reportedly wants her perfume to smell like blood and semen.
Just another outlandish rumor Lady Gaga planted to have the internet talking about her latest entrepreneurial venture? Maybe, but I wouldn't put it past the eccentric singer to celebrate her sexuality and morbidity through a scent. She did, after all, wear a dress made out of rotting flesh.
Are her die-hard little Monsters going to actually wear the blood-and-semen smell, or will they just prop the bottle up in their shrines? Would you wear it?
Perhaps the best test of all would be whether or not Angelina Jolie -- who once wore a vial of ex-husband Billy Bob Thornton's blood around her neck -- would wear the smell.
Read More

| Fashionista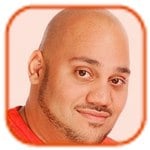 Posted by Andru Edwards Categories: Fashion Designers, Models, News, Rumors
Vivienne Westwood's menswear collection was a hit at Milan Menswear Fashion Week yesterday.
The British designer managed to bring a touch of fun to the showcase as she sent her male models - wearing the brand's Fall/Winter 2011 designs - down the catwalk sporting slicked back hair and crimson lipstick. The streamlined collection included checks, 50s tailoring, patterned knits and elaborate prints.
Marni and Emporio Armani also showcased their collections yesterday while Missoni focused on bright colors and vivid prints, with an eye-catching raincoat one of the highlights.
Burberry Prorsum and Roberto Cavalli opened Milan Menswear Fashion Week on Saturday with Dolce & Gabbana using the color red to brighten up their designs. Milan will finish today with shows by Gucci, Versace and Pringle of Scotland, but all eyes will be on Sarah Burton as she shows her second Alexander McQueen men's range after enjoying rave reviews last year.
Paris Menswear Fashion Week will kick off on Wednesday with the Thierry Mugler show where Lady Gaga has been confirmed as "musical director."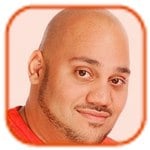 Posted by Andru Edwards Categories: Celebrities, Fashion Designers, News
Tommy Hilfiger is set to design a fashion range for Lady Gaga.
The brand's company Music and Entertainment and Sports Holdings (MESH) is negotiating with Universal Music Group to develop clothing collections for its entertainment clients, who, as well as Gaga, include Justin Bieber and the Rolling Stones. According to WWD, the first apparel collections will be launched later this year.
Hilfiger launched MESH last July to create lifestyle concepts inspired by the music and entertainment world, with the first venture being Jennifer Lopez and husband Marc Anthony's clothing line. As well as MESH, last year the fashion house -- normally famed for its preppy styles -- added a lifestyle label to its brand. The company aimed new line Tommy at 20-something men and women, with the focus being on distinctive handmade details.
"Tommy gives us more flexibility and freedom to do something truly conceptual," Hilfiger said.
Gary Sheinbaum, chief executive officer of Tommy Hilfiger, added, "The way we're going to merchandise Tommy will be distinctive and different, not so formulaic. It will be more of a fun, dynamic experience. The product itself, we feel, is going to be a fresh take on the preppy traffic, done in a fresh, young, cool way. When we look around, we don't see anyone doing this."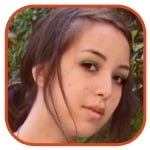 Posted by Robin Paulson Categories: Celebrities, Editorials, Fashion Designers, News
-- Victoria Beckham covers February's issue of Vogue UK looking rather bare-faced and less glamorous than usual. Marking her sixth solo Vogue cover, the singer-turned-fashion designer talks about her style's evolution and -- more importantly -- what it's like to wake up next to David Beckham.
-- Hilary Swank is one Oscar-winning actress who actually is down-to-earth: the woman loves a good bargain, and isn't ashamed of -- gasp -- clipping coupons. If only she had shopping secrets to scoring designer labels...
-- Anja Rubik stars in her third consecutive Fendi campaign, shot (of course) by Karl Lagerfeld.
-- Speaking of Anja, the model's agency recently announced her Christmas engagement to fellow model Sasha Knezevic. As if there aren't enough super hot couples to be jealous of.
-- Lady Gaga treated her monsters to a nice holiday surprise with details of her upcoming album. More importantly, she posted a preview of the album art, which features her rocking a unicorn-blazoned jean jacket that reads, "Born This Way." Oh, and she has completely ditched pants -- literally.
Click to continue reading Items Du Jour: Anja Rubik Gets Engaged, Lady Gaga Makes Unicorns Sexy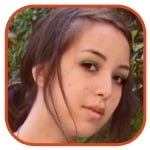 Posted by Robin Paulson Categories: Celebrities, Editorials, Fashion Designers, Hairstyles, Health & Beauty, Models, News, Rumors
-- Lady Gaga scored the highest number of monthly and bi-weekly magazines sold. Not surprisingly, the Rolling Stones cover with a nice view of her rear end sold 245,000 copies -- three times the magazine's 2010 average. Taylor Swift and Blake Lively were the worst-selling celebrities.
-- Elle magazine's parent company Lagardere is in talks with Hearst (Harper's Bazaar publisher) to sell all 40-plus foreign editions of the fashion glossy (sans the original French version) as soon as the end of the month. Lagardere claims it will keep full editorial control, despite whatever happens in the sale.
-- Kim Kardashian covers Glamour in pajamas, which she makes look incredibly sexy, despite what she says in her interview: "I don't find myself as sexy as everyone thinks. I'm a lot more insecure than people would assume, but with little stupid things." This must explain why she constantly poses nude or in skin-tight outfits.
-- Androgynous model Andrej Pejic stars in the latest Marc by Marc Jacobs campaign, alongside Ginta Lapina. One can actually detect that he's most likely a guy in the photo.
Click to continue reading Items Du Jour: Kim Kardashian on Glamour, Lady Gaga Tops Magazine Sales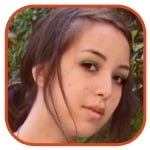 Posted by Robin Paulson Categories: Celebrities, News
First came the Christian Louboutin collection, which was odd yet fairly acceptable; however, consumers are quick to see a desperate company in highly publicized collaborations like this. This time, Mattel is grabbing headlines by presenting a series of dolls that represent Lady Gaga's most memorable costumes outfits.
Considering this line's predilection for Gaga's more controversial looks -- the meat dress, the hair extension outfit, her sister's graduation look, and the barely-there caution tape "bodysuit" -- more concern lay in the attention this collection receives rather than what parents and traditional Barbie enthusiasts would prefer to purchase.
Lady Gaga, despite her intense wardrobe, has worn many beautiful and classy dresses (the McQueen dress she wore to the MTV VMAs, for instance) that would have been amazing to see on the iconic doll; yet, the company seems to have placed their standards for quality at an alarmingly low rate.
Either way, check out the rest of the dresses after the jump. They even made one for Beyonce from the "Telephone" video; unfortunately, judging by how little the doll actually resembles Beyonce, it looks like Mattel was not worried about slacking on the now less-popular singer's miniature counterpart.
Click to continue reading Barbie Gets Racy as Lady Gaga
Read More

| EW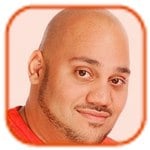 Posted by Andru Edwards Categories: Celebrities, Fashion Designers
Fierce dresser Rihanna often texts her celebrity pals before big events to make sure their outfits don't clash.
The "Rude Boy" singer - who is known for her eccentric fashion choices - revealed her biggest fear is showing up on the red carpet dressed in identical clothes to her friends Katy Perry and Lady Gaga.
"My worst nightmare would be a clash on the red carpet - so we all text each other before to make sure. We're all kind of fearless with fashion. So Katy and I speak all the time about what we're going to wear. And Gaga."
Rihanna admitted she and Katy once came close to having an embarrassing fashion moment when they both chose the same Dolce and Gabbana dress to wear to the Metropolitan Institute Costume Gala. "One time we were going to the Met Ball, and Katy phoned me to check. We were like, 'Oh My God', we were both going in this dress by Dolce and Gabbana with Marilyn Monroe's face all over it. She was like, 'You can't. I've had my nails done in mink and it matches the dress. I thought, seeing as she'd gone to all that effort, I'd let her wear it."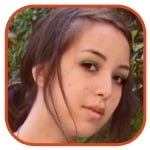 Posted by Robin Paulson Categories: Celebrities, Editorials, Fashion Designers, Fashion Shows, Health & Beauty, Models, News
—Supermodel Heidi Klum admitted to eating so much spaghetti prior to a gala in Milan that she could barely zip up her gown.
—Brad Goreski is leaving Rachel Zoe. Don't worry for him, though—the split is supposedly amicable.
—Terry Richardson has recruited Crystal Renn for a French Vogue shoot which calls for her eating various foods in overly sexual poses.
—Speaking of Terry, Marvel's Uncanny X-Men #528 comments on a Barry Richardman whose name is not the only thing the character has in common with the controversial photographer. According to the two X-Men, Richardman's "art is cheap, exploitative porn," and "what he does to models is borderline assault and unquestionably cruel."
—Lady Gaga attended her grandfather's funeral on Monday looking surprisingly normal (as opposed to the last family event she attended—her sister's graduation).
Click to continue reading Items Du Jour: Crystal Renn Plays With Food, X-Men Fight Terry
© Gear Live Media, LLC. 2007 – User-posted content, unless source is quoted, is licensed under a Creative Commons Public Domain License. Gear Live graphics, logos, designs, page headers, button icons, videos, articles, blogs, forums, scripts and other service names are the trademarks of Gear Live Inc.