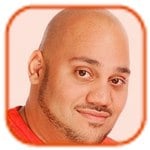 Posted by Andru Edwards Categories: Celebrities, Fashion Designers, News
Kanye West is trying to get New York City to boycott Louis Vuitton.
The "Bound 2" rapper is disgruntled with the French fashion house's head, Yves Carcelle, after he refused to meet him when he was in Paris, and he is planning to teach him a lesson by publicly telling the people of New York City to stop buying his company's products.
"I wanted to meet with [Yves] in Paris. He said 'I don't understand why we need to meet with you?' I said, let me explain to you why you need to meet with me - or [to] the head of Gucci - let me explain why you need to meet with me. Everybody in New York City right now, don't buy any Louis Vuitton until after January. Now do you want to meet with me? Now do you want to meet with me? Influence. They think that I don't realize my power," he said, speaking on New York's 92.3 NOW radio station.
Whether the people of New York heed Kanye's demands is yet to be seen.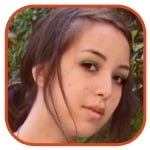 Posted by Robin Paulson Categories: Fashion Designers, News
And so the rumors are true: Nicolas Ghesquière is the next artistic director at Louis Vuitton.
The 42 year-old French designer will be taking over the reigns from Marc Jacobs, whose departure from the brand was in October - following the fashion house's Spring/Summer 2014 collection. Jacobs headed the brand for 16 years.
Ghesquière last served as the creative director for another major French fashion house: Balenciaga. Named the youngest creative director of the brand at the age of 25 (during the same year Jacobs took over at Louis Vuitton), Ghesquière left the brand after serving 15 years at his post over challenges with its parent company, Kering. "I began to feel as though I was sucked dry, like they wanted to steal my identity while trying to homogenize things," the French designer previously said.
Ghesquière's celebrity fans include the likes of Kristen Stewart and Jennifer Connelly.
Read More

| The Daily Beast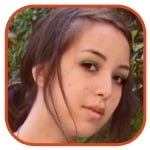 Posted by Robin Paulson Categories: Celebrities, Fashion Designers, News
"I think it's not the ideal way they want to be portrayed. Louis Vuitton is this brand based on heritage and great craftsmanship, and that wasn't the side that we were celebrating."
- Film director Sofia Coppola on the depiction of Louis Vuitton in her upcoming film, The Bling Ring.
(Make sure to check out other notable quotes.)
Read More

| WWD via Huffington Post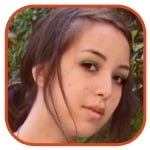 Posted by Robin Paulson Categories: Celebrities, Fashion Designers, Hairstyles, Models, News
+ Louis Vuitton's CEO of 22 years, Leo Carcelle, has stepped down, leaving Jordi Constans to take his place.
+ Kate Moss has revealed that she will soon be followed by a camera crew in order to create a tell-all documentary about her life. Having tied the knot and largely kept out of the tabloids lately, a documentary of her day-to-day life doesn't seem all that enticing...
+ January Jones was spotted with brunette locks while out with her son Xander. The natural blonde has been a redhead for a role in the past, but there's no word yet as to whether or not a similar cause prompted the color change.
+ Although she was spotted looking frighteningly normal at Sunday's American Music Awards, Kesha is back to her old ways, photographed in a zany pants suit and floral top with leopard-printed creepers at JFK airport in New York.
Click to continue reading Items Du Jour: Vuitton Has a New CEO, a Kate Moss Doc, and January Goes Dark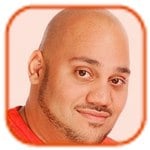 Posted by Andru Edwards Categories: Celebrities, Fashion Designers
Muhammad Ali is the new face of Louis Vuitton's latest Core Values campaign.
The boxing legend appears alongside his grandson at his Arizona home in the campaign, which was shot by Annie Leibovitz and will appear in the international press starting Friday.
"Muhammad Ali is the epitome of an outstanding personality - a true living legend in boxing and far beyond. We are honored that he agreed to be photographed for the Core Values campaign, and delighted with the way this beautiful portrait of the champion and his grandson captures the idea of transmission, which is of great significance to Louis Vuitton," said Louis Vuitton CEO and chairman Yves Carcelle.
"Some stars show you the way. Muhammad Ali and a rising star. Phoenix, Arizona," reads the campaign's tagline.
Louis Vuitton has been named the world's most valuable luxury brand.
The French fashion house - whose creative director is Marc Jacobs - took the title for a seventh consecutive year after being valued at $25.9 billion following a study based on analysis of company performance and consumer interviews conducted by global research company Millward Brown Optimor.
Louis Vuitton beat off competition from Hermes, which was second with $19.1 billion, and Swiss watchmakers Rolex were third with $7.17 billion.
"Luxury is seen as a good investment with people increasingly buying classic pieces rather than high fashion. Those who can afford it indulge, including young professionals who, increasingly unable to buy houses, are spending their disposable income on mid-tier luxury," Nick Cooper, managing director of Millward Brown Optimor, said in a statement.
Click to continue reading Louis Vuitton Named World's Most Valuable Luxury Brand
Louis Vuitton is to team up with Yayoi Kusama for a new collection.
Marc Jacobs, creative director of the French fashion house - which last worked with Yayoi in February when it offered her financial support for her collection at the Tate Modern - is looking forward to teaming up with the Japanese artist again for the range because he "admires" her "endless" energy: "Her energy is just endless. Through the painstaking sort of obsession in each of her canvasses and installations that she's created, you see this world that never ends. I guess that's what I admire and that's what I respond to in terms of feeling for her and for her work."
Click to continue reading Louis Vuitton to Collaborate with Yayoi Kusama
More than $400,000 worth of Louis Vuitton merchandise was stolen from Paris' Roissy-Charles de Gaulle airport on Friday.
While the investigation into the heist is ongoing, it is believed a gang of masked thieves held the store's five members of staff hostage while they filled two waiting lorries with luxury goods manufactured by the French fashion house. No further details are yet known, but Parisian police are looking into the theft.
Earlier this month, Marc Jacobs claimed its entire Spring/Summer 2012 collection - made up of 46 looks - was stolen from a train in Paris during a routine transfer. An email to staff cancelling the fashion brand's press day in London read, "Dear all. The Marc Jacobs PR team is sorry to inform you that our press day tomorrow in the Marc Jacobs store is cancelled, due to the theft of the Spring/Summer 2012 collections during its transfer from Paris."
It is thought the collection was stolen in an attempt to counterfeit the samples rather than sell them on the black market.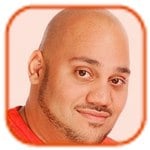 Posted by Andru Edwards Categories: Fashion Designers, Rumors
Fashionistas can breathe easy: Marc Jacobs has no intention of leaving Louis Vuitton.
Robert Duffy - who has worked with the designer for 27 years - says Marc loves working as the fashion house's creative director and is planning to stay. "We are in the process of confirming new contracts, but it's not like hard negotiations are going on. There's an understanding that we want it to continue and they want it to continue. I haven't heard otherwise and I know that Marc especially loves working there. Louis Vuitton is an incredible brand and Marc loves, loves, loves working with them. He loves the energy there. His focus is really on the Louis Vuitton collection - ready-to-wear, accessories, everything - and on Marc Jacobs womenswear."
Robert also revealed that although Marc has "mood swings," working with him is like being part of a "family" and he can't imagine being without him professionally.
"We're definitely like a family. I'm the dad and Marc is the crazy mother! It's like 'How is she today?', 'How are her mood swings?'! We have always worked together, for 27 years, and I don't think we'll ever go our separate ways. We've both done projects separately, of course, when we've been really broke or when we've been fired, but we just know each other so well now."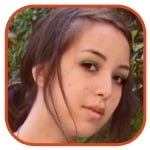 Posted by Robin Paulson Categories: Celebrities, Editorials, Fashion Designers, Models, News
-- Natalie Portman is stunning in her Christian Dior ad for the fragrance Miss Dior. Knowing that she's an animal rights activist, I can't help but feel reminded of the "I'd Rather Be Naked" campaign...
-- Sasha Pivovarova returns to Miucci Prada's fashionable arms in her Miu Miu Spring/Summer 2011 ads, shot by Mert and Marcus.
-- Take that, Blake! Not to be outshined by her Gossip Girl co-star's Chanel gig, Leighton Meester strikes a pose for Missoni. When there's a will to do high fashion, there's a way.
-- Lindsey Wixson gets in front of Terry Richardson's lens for Opening Ceremony's Spring/Summer 2011 lookbook. Apparently, Terry can do cute and adorable without being sleazy.
-- Speaking of Richardson, Paris Hilton (remember her?) posted a picture of the two on her Twitter, propagating the news that she's going to be in a Vogue editorial -- Vogue Turkey, that is.
Click to continue reading Items Du Jour: Natalie for Dior, Sasha for Miu Miu, Leighton for Missoni
© Gear Live Media, LLC. 2007 – User-posted content, unless source is quoted, is licensed under a Creative Commons Public Domain License. Gear Live graphics, logos, designs, page headers, button icons, videos, articles, blogs, forums, scripts and other service names are the trademarks of Gear Live Inc.