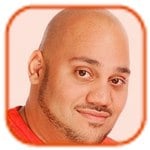 Posted by Andru Edwards Categories: Health & Beauty, Models
Naomi Campbell has never struggled with her weight.
The 42-year-old British supermodel - who mentors aspiring models on new show The Face - has never had to rely on diet or exercise to stay slim and she loves to eat good food.
"I don't really know about weight or age. Weight was never something that was part of my time and I worked everyday. I've never struggled with weight and I think food is pleasurable," she said.
But she admits she is "still blessed to be working" in such a competitive industry and thinks up and coming models need to be prepared to stand out to get noticed as they have a lot of competition from actresses when it comes to landing campaigns and magazine covers: "You're up against a lot of girls going for the same job, and they only want a selected few, so you really do have to have something outstanding to catch their eye. In general the world is more competitive these days and there is no real preparation, so it's definitely harder to book the cover of a magazine. It's definitely harder to book in advertising, because they don't just use models anymore."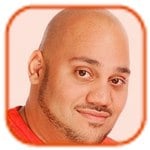 Posted by Andru Edwards Categories: Models, News
Naomi Campbell suffered a torn ligament in her leg after she was violently attacked and robbed on a Paris street.
The British supermodel was recently sporting a cast on her leg for a mystery injury and it has now been revealed she was set upon by a group of thugs after she tried to hail a cab in the French capital during the incident last month.
"It was terrifying. Naomi believes the assailant had been watching her, casing her out, and waited for a moment to strike when she was alone. She was attacked in the street as she hailed a cab, and robbed. Her leg was injured as she was violently pushed to the ground. She was understandably very upset and shaken up," a source told The New York Post.
It is not known what the thugs stole from her, but it's believed they were targeting the expensive jewelry she may have been wearing. The 42-year-old beauty's billionaire boyfriend, Vladimir Doronin, immediately flew her by private jet to Vail, Colorado, where she was treated by J. Richard Steadman, one of the top orthopaedic surgeons in the world. Naomi has been using a wheelchair and crutches to get around following the attack, and Vladimir has upped security around her.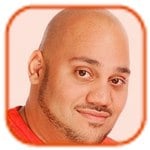 Posted by Andru Edwards Categories: Celebrities, Fashion Designers, Models
Rosie Huntington-Whiteley was named Style Icon at the Elle Style Awards last night.
The Transformers: Dark of the Moon actress looked fabulous at the show wearing an Antonio Berardi dress, Sergio Rossi shoes, Irene Neuwirth earrings, and an Edie Parker clutch. The 24-year-old beauty - currently dating Jason Statham - was presented with her award by Cuba Gooding Jr. at the event, held at the Savoy Hotel in London.
Click to continue reading Rosie Huntington-Whiteley Named Elle Style Icon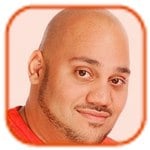 Posted by Andru Edwards Categories: Models, News
Supermodel Naomi Campbell thinks it is important to "remember her roots."
The British native is the focus of her new documentary about her life as part of the CNBC Meets series, and in the show she explains how her upbringing in London helped to inspire her charity work.
"I've really enjoyed working with Tania on this show, and I'm looking forward to seeing the finished show. For me, it's really important to remember my roots and experiences growing up - it's those things that make you the person that you are. London will always be home to me, and it was so much fun to take a walk down memory lane and visit the house I grew up in."
Also in the documentary, Naomi talks about breaking barriers in fashion and her attempts to break down barriers for other black women, and there are also contributions from her mentor, legendary producer Quincy Jones and Duran Duran stars Simon Le Bon and Nick Rhodes.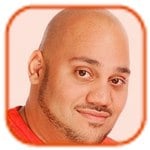 Posted by Andru Edwards Categories: Fashion Designers, Models, Rumors
Taking a break from the runway, Naomi Campbell has reportedly designed a line of jeans for Fiorucci.
The British supermodel is set to show her debut collection for the Italian denim wear label at Milan Men's Fashion Week - which is currently underway - although it has not been announced on event schedules.
While denim wear is thought to be an unusual choice for Naomi, 41, as she hardly ever wears jeans, she was spotted in denim at the recent Cannes Film Festival in May. However, on the rare occasions Naomi does decide to wear jeans, she usually relies on her close designer pal Victoria Beckham to get her out of a style rut.
"Victoria is amazing, a real sister. When I'm stuck in a rut, she's always at the other end of the phone to send a pair of jeans. They work wonders on the legs. I love her designs. I'm always in them. I've worked with Vivienne Westwood, Alexander McQueen and so many great designers. So I'm proud Victoria is up there too."
Fiorucci enjoyed huge success in the 70s and 80s and is now owned by Italian fashion giant Ittierre after financial and legal issues in the 90s.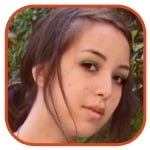 Posted by Robin Paulson Categories: Celebrities, Editorials, Fashion Designers, Health & Beauty, Models, News
-- Supermodel Eva Herzigova is expecting her second child with her partner Gregorio Marsiaj. The couple already have 3 year-old son George who appears on the Fall/Winter 2010 cover and editorial of Vogue Niños España with his 37 year-old mom.
-- English model and actress Lily Cole has ditched her signature red locks for a darker look. While she looks good in anything, I do miss her red hair!
-- In his first television interview since his infamous MTV VMA Taylor Swift outburst, Kanye West showed off his diamond teeth to Ellen DeGeneres. No, it is not a grill. Yes, they are now his real teeth.
-- Despite initial reports that PETA (People For the Ethical Treatment of Animals) was planning an attack on Victoria Beckham for using animal skin in her new line, PETA has since denied the claims... for now.
-- Inez and Vinoodh shoots Sasha Pivovarova for Vogue Nippon's December issue. Too bad Sasha looks like a woodland creature trying to pass as a leprechaun.
Click to continue reading Items Du Jour: PETA vs. Victoria Beckham, Lily Cole Ditches Red Hair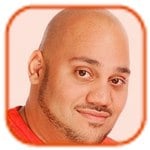 Posted by Andru Edwards Categories: Celebrities, Health & Beauty, Models, News
Naomi Campbell admits she has made "many mistakes."
The supermodel—who has been involved in a string of scandals throughout her career, including various claims of assault—hates to be regarded as a role model because she knows she is flawed, but insists she is trying to be a better person.
"I make many mistakes. Many mistakes. I'm not a perfect human being. I have to learn from my mistakes. And a lot of the ones I've made have been public. So I always get nervous when people speak about something that sounds like a role model, because I don't know if I've been a great role model myself. I don't think I have in certain aspects of my life. But I'm trying to do better. I admit to my mistakes. I admit to the things that I've done wrong. I admit it. But I'm trying to do right by myself and my life now."
Despite her troubled past, the 40-year-old beauty says she never wallows in her mistakes but will allow herself a brief period to get herself back on track again. "I don't get depressed. When I feel an attack, I withdraw. I disappear, I replenish, and then I come back. I'm not going to wallow in self-pity and not live my life. There are always going to be some falls in life for everybody, no matter what career you have. You have to roll with the punches and keep going."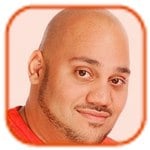 Posted by Andru Edwards Categories: Celebrities, Health & Beauty, Models
Naomi Campbell insists she is a lot healthier than when she first started her career.
The supermodel, who celebrated 25 years in the fashion industry with an exclusive party last week, says she is now taking care of herself and has never felt better. "I feel healthier. My whole diet is different; I feel that my thoughts are clearer now."
Throughout her illustrious career, Naomi has worked with many photographers but says it's impossible to pick out a favorite: "No, there isn't a favorite because they're all at different times of my life and they're a timeline of my life, they all mean a lot to me. Of course, Herb Ritts is no longer with us but Steven Meisel, Mario Testino, Tom Munro, David Tang - they're all different and important."
Naomi also revealed her excitement at seeing more black models in the industry because there were hardly any when she first started out. "It's a lot better than it was. I'm impressed with Fashion Week in New York. I have to see the end of fashion week in London to know but it's been really great so far."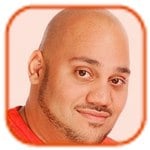 Posted by Andru Edwards Categories: Celebrities, Fashion Designers, Models, News
Supermodel Naomi Campbell was honored by Domenico Dolce and Stefano Gabbana last night.
The Italian designers held a party for Campbell at the Dolce & Gabbana flagship store in London's Bond Street to celebrate her 25 years in the fashion industry, where they heaped praise on the 40-year-old beauty. "Besides being one of our favorite models, Naomi is also a great friend and a special woman. What matters to us, and what we would like to celebrate, are the private moments we shared and that allowed us to know her generosity, her funny jokes and being always ready to help those who needed it," said Dolce and Gabbana.
As well as celebrating her success, the party also helped raise money for flood victims in Pakistan by 14 signing a Dolce & Gabbana T-Shirts with her print on it, which will go on sale. The proceeds will go to flood victims through Naomi's Fashion For Relief charity and she said she aims to raise as much money as she can. "I think not just of this disaster but all the ones over the last three years."
Other guests at the exclusive party included Lily Allen, Claudia Schiffer and Elizabeth Hurley.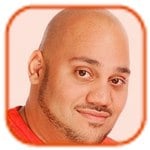 Posted by Andru Edwards Categories: Fashion Designers, Fashion Shows, Models, News, Footwear
An extensive collection of Vivienne Westwood shoes are to go on display in London.
The display, entitled Vivienne Westwood Shoes: An Exhibition 1973-2010, charts the evolution of the iconic British designer's collection over the last four decades. Going on display at London's Selfridges department store on Thursday, the exhibition is to showcase almost 200 shoes from the Vivienne Westwood archive, as well as pieces from the designer's new collection and exclusive designs from her collaboration with cult rubber designer Melissa.
"The exhibition traces the exceptional success of Westwood's career to date and presents her outstanding artistic individuality. Illustrating her defiance of the rules of wearability and convention, the exhibition is also evidence of her uncompromising quest for superb craftsmanship and attention to detail," said a spokesperson from the department store.
Vivienne Westwood shoes were the centerpiece of one of the fashion world's most memorable moments when supermodel Naomi Campbell took a tumble on the catwalk while wearing the Super Elevated Gillie design in 1993. Meanwhile, her iconic Pirate Boots - which were originally designed in 1981 - have remained popular among the fashion elite to the present day.
Click to continue reading Vivienne Westwood Shoes to Go on Display
© Gear Live Media, LLC. 2007 – User-posted content, unless source is quoted, is licensed under a Creative Commons Public Domain License. Gear Live graphics, logos, designs, page headers, button icons, videos, articles, blogs, forums, scripts and other service names are the trademarks of Gear Live Inc.