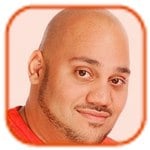 Posted by Andru Edwards Categories: Fashion Designers, Sales
Victoria Beckham is donating a mountain of designer shoes to help victims of the Philippines Typhoon.
The big-hearted fashion designer is selling off some of her most expensive pairs along with dozens of items of clothing belonging to her and husband David. The donations are expected to raise thousands of pounds for those affected by the mega storm when they go on sale today.
"Dozens of pieces from the couple's wardrobe this Friday at the British Red Cross shop in Kensington & Chelsea, which specializes in designer clothing. All the money raised will help those affected by the typhoon in the Philippines," a statement on the British Red Cross's website reads.
The 39-year-old fashion icon has posted several photographs on her Instagram account showing her boxing up the donations, which include pieces from Dolce & Gabbana, Jimmy Choo and Roberto Cavalli, to name a few.
Click to continue reading Victioria Beckham's Selling Shoes for Charity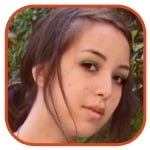 Posted by Robin Paulson Categories: Celebrities, Editorials, Fashion Designers, Hairstyles, Health & Beauty, Models, News
+ Karl Lagerfeld follows in the footsteps of Vivienne Westwood and Jean Paul Gaultier in his upcoming collaboration with Brazilian footwear brand Melissa. Lagerfeld's capsule collections - which will be made of recycled plastic, as all Melissa shoes are - will debut in March.
+ Damien Hirst has teamed up with the Olsen twins to create a limited collection of backpacks for their label The Row. A portion of the sale of each bag will be donated to UNICEF; however, there's no word on the price yet (although the twins' last backpacks sold for $35,000-$39,000).
+ Typically known for her pale skin and dark hair, actress Rose McGowan is trying out a lighter shade lately - platinum, to be exact.
+ Model Marissa Miller poses nude - and pregnant! - for the latest issue of Allure.
Click to continue reading Items Du Jour: Lagerfeld for Melissa, Damien Hirst for The Row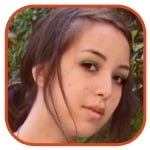 Posted by Robin Paulson Categories: Celebrities, Fashion Designers, Fashion Shows, Health & Beauty, Models, News
+ Although Kristen Stewart seems to favor t-shirts and sneakers when not on a publicity tour, but she cleans up quite well when she is! Although she doesn't seem too much of a Victoria Beckham fan, Stewart looked great in an orange number from the popstar-turned-designer's eponymous line at an appearance on Live with Kelly and Michael.
+ EMA host Heidi Klum may have worn Versace the whole night of the event, but not all of them seem to be the best of fashion choices. The same goes for the rest of the stars that evening - Lana Del Rey wore the most plainest black dress while Kim Kardashian looked like she was wearing a train of black trash bags.
+ Want a pair of heels you might have seen on display at the Victoria's Secret fashion show? Unfortunately, designer Nicholas Kirkwood says he's not selling them - unless you want to special order some through his stores, of course. He also seems to hint at the possibility of collaborating with the lingerie giant in the future.
Click to continue reading Items Du Jour: KStew Wears Victoria, Everyone Forgets How to Dress Well at EMAs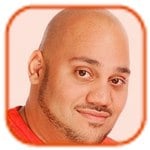 Posted by Andru Edwards Categories: Celebrities, Fashion Designers
Kim Kardashian owns 224 pairs of Christian Louboutin shoes. The reality TV star loves the designer footwear and can't resist splashing out on the pricey heels.
"I have a collection of 224 pairs of Louboutins," Kim said.
Although Kim, 31, had a privileged upbringing, she claims the reason she can afford the pricey shoes and other luxuries is because she has worked so hard to build her own career: "Yes I was born rich; it was a classic Californian lineage: lavishness and ostentation, luxury mansions with pools, private clubs, exclusive friendships, and luxury cars. Despite the affluence, at only 31 I've been able to build my own empire in the world of entertainment and, although looks and friendships are important, I want the new generation to understand that if you don't believe in yourself and in your own ideas, you go nowhere."
Kim has dabbled in designing, acting and singing but admitted a career away from the celebrity also appeals to her along with the simpler things in life. "I would have liked to be a teacher, I always say prayers before going to bed, I would have liked to spend more time with my dad and speak with my fans."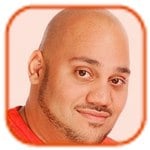 Posted by Andru Edwards Categories: Fashion Designers, News
Mary-Kate and Ashley Olsen are "thrilled" that their range of Superga sneakers sold out.
The design duo - who have ranges including Elizabeth and James and The Row - were delighted when they were asked by Steve Madden to be involved with the collection and are pleased with how they have been received.
"When we first met with Steve Madden, who we've collaborated with for a long time, I was wearing my old, beat-up Supergas and he said, 'Oh I've been wanting to buy that company,' and I said, 'Well, you know if you do, please think of us.' Now our styles for The Row have sold out in a matter of hours when they first came online, and were thrilled, we really are," Ashley said.
However Mary-Kate's favorite pair in the collection are not even ones she can wear: "You just want to grab all the little baby ones, the little cashmere baby ones. They're amazing."
Mary-Kate has previously revealed she would never leave the house if she wasn't happy with her outfit: "I think as soon as you start dressing for someone else, it goes wrong. I can't leave the house if I don't like what I'm wearing. I mean, I literally can't."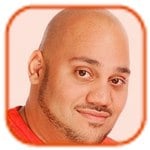 Posted by Andru Edwards Categories: Fashion Designers, News
Gucci has launched a line of environmentally-friendly shoes. The Italian fashion house's creative director, Frida Giannini, has designed the Sustainable Soles footwear line which includes two styles, one for men and one for women, both made with biodegradable plastic.
The female shoes are ballerinas available in a range of polished tones, including blush, taupe and black and feature cutout details and the company's signature GG motif. The men's are sneakers and are sold in both a low and high-top version with bio-rubber soles while the upper part of the shoe is in vegetable-tanned calfskin and and has bio strings. The sneakers also have tongues featuring the Gucci logo printed in green on a recycled polyester label.
Click to continue reading Gucci Launch Eco Shoes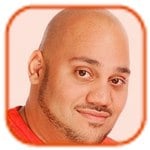 Posted by Andru Edwards Categories: Fashion Designers
Christian Louboutin's design priority is sexiness.
The famed shoe designer insists he doesn't set out to create "painful" footwear but admits beauty and sexiness are his main considerations in his work.
"People say I am the king of painful shoes. I don't want to create painful shoes, but it is not my job to create something comfortable. I try to make high heels as comfortable as they can be, but my priority is design, beauty and sexiness. I'm not against them, but comfort is not my focus."
This year, Christian is celebrating 20 years in fashion and says his greatest career moment was creating the shoes worn at the finale of Yves Saint Laurent's final couture show - the only time the late designer ever collaborated with someone else: "I created those shoes just because I wanted to and I gave them to my dear friend Loulou de la Falaise. She wore them in front of Saint Laurent and he loved them and used them in his finale. When he was alive, he really was our biggest creative - it was such an honor."
Click to continue reading Christian Louboutin Puts Sexiness First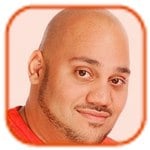 Posted by Andru Edwards Categories: Fashion Designers, News, Sales
Manolo Blahnik is working with Kurt Geiger to sell his shoes in two London stores.
The designers have inked a deal which will see Manolo's shoes sold alongside Kurt's at London stores Harrods and Liberty. Kurt will manage and create boutiques within the shoe departments at the both London department stores.
"I am very excited that my shoes will reach an even broader audience through Kurt Geiger in Liberty and Harrods," Manolo told WWD.
Previously Manolo's shoes were only available in one boutique located in London's upmarket Chelsea district. The Liberty space opened earlier this year and as well as shoes includes tote bags, scarves and stationery. The Harrods area will featuring the brand's autumn collection, and will span 300 square feet.
"The Liberty opening in February has been very successful, and with Harrods being a breathtakingly beautiful store full of incredible heritage, seeing my shoes there in the next couple of months will be a special moment," Manolo added.
Click to continue reading Manolo Blahnik Expanding UK Operation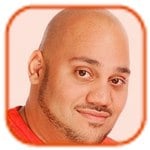 Posted by Andru Edwards Categories: Fashion Designers, News, Site Announcements, Site Features, Footwear
Jimmy Choo's new website launches today.
The acclaimed footwear brand's highly-anticipated new project, Stylemakers - an interactive site featuring a photo gallers of street style images - is set to go live. Members of the public are invited to upload a picture of themselves wearing a Jimmy Choo creation - shoes or bag - and share the image at www.choo247.com.
The website is categorized according to location - with sections including London, England, New York, America, Shanghai, China and Sao Paolo in Brazil - and each city has a different ambassador. In London, Caroline Issa is the label's muse for the project. The website has launched to coincide with the brand's new Choo 24:7 collection, which aims to provide the perfect footwear wardrobe for every shoe need.
Stylemakers is the latest new venture for Jimmy Choo.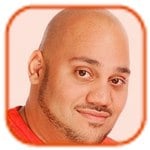 Posted by Andru Edwards Categories: Celebrities, Fashion Designers
Christian Louboutin decided to become a shoe designer after he saw a sign banning high heels.
The iconic footwear maker says he was inspired to create elaborate heels because dancers were forced to wear flats at the Museum of African and Oceanic Art: "I'd already decided I wanted to design shoes after I saw a sign in the Museum of African and Oceanic Art forbidding high heels. Well, who could resist?"
He then rang the Folies (the French music hall) and announced that he wanted to design shoes for the dancers. "Not that I ever designed a single shoe for them. But I got them coffee - and veal. So much veal. I couldn't work out how they could eat it all. It turned out they were using it to pad their shoes to make them more comfortable," he added.
Christian is famed for the red soles of his shoes but admits his trademark happened by chance: "This shoe arrived back from the factory but for some reason it didn't look quite as good as my sketch. So I used a bottle of red polish to coat the underside of the shoe scarlet. Problem solved.''
© Gear Live Media, LLC. 2007 – User-posted content, unless source is quoted, is licensed under a Creative Commons Public Domain License. Gear Live graphics, logos, designs, page headers, button icons, videos, articles, blogs, forums, scripts and other service names are the trademarks of Gear Live Inc.