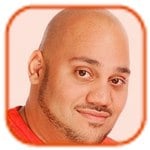 Posted by Andru Edwards Categories: Fashion Designers, Fashion Shows, News, Sales
Jonathan Saunders can't wait to show his Fall/Winter 2010 collection in London this February.
The Scottish fashion designer, who is based in the British capital city, is excited about exhibiting his upcoming collection next year because he "loved" London Fashion Week in September so much.
"I'm going to show in London again in February; I just loved showing here in September. It's much easier than New York because I'm still based in London, and I always will be."
Although he couldn't live in the US, Jonathan is adamant he will return to New York to show his range later in the year to help boost sales: "I will go back to show in New York next autumn. It's just such a huge country - and nationwide stores like Saks and Barney's give you such huge reach. It's good for a business."
The trendsetter, whose celebrity fans include Thandie Newton and Sienna Miller, has also described the closeness between the new British designers.
"Christopher Kane is amazing at what he does. He and I came to London and set up our businesses without the financial support from our parents that some designers have. We all come to what we do with a love to fashion. Richard Nicoll was in my class at university, Chris was two years below, Louise Gray I've known since we were in Scotland. We all support each other."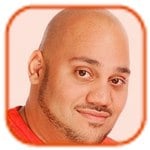 Posted by Andru Edwards Categories: Celebrities, Models, News
Lorenzo Martone only wants to represent people who "dream big" with his specialist PR agency.
The strategic planner, who is engaged to fashion designer Marc Jacobs, says he and business partner Ryan Brown felt there was a "need" to launch ARC NY, which helps its supermodel clients fulfil their ambitions away from modeling.
"We thought there was a need because these girls are very young, they are bombarded with proposals and ideas - and they have a lot of dreams themselves. We just felt that they could use a little bit of guidance in how to promote some of those ideas in the right way. They have to dream big. They have to have a bigger plan and a certain ambition for us to represent them, because we don't want to be a PR agency that just dresses people for parties. That's not what we do."
Lorenzo believes people have career ambitions focusing on more than one area and wants to help as many people as possible realize their dreams. He added, "People are multitaskers, they enjoy doing more than one thing - and once you understand that modeling is an entertainment platform, there's so many ways to express yourself. It can be through your modeling career or through your writing or through a product line that you can express your creativity, so why not?"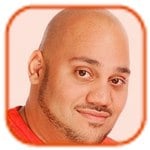 Posted by Andru Edwards Categories: Celebrities, Fashion Designers, Health & Beauty, Models
Fashion icon Twiggy wanted to be a fashion designer when she was a teenager.
The British model, who became known in the 60s for her wide-eyed, striking appearance, designed and made her own clothes as a youngster and believes her unique outfits and designing skills are the reason she was successful as a model.
"My first memory of knowing exactly what I wanted to wear was when I was 13 - I was a mod and mod clothes were very specific. There weren't really teenage clothes back then, so I made them myself. That was when I became very aware of fashion. In fact I became so obsessed with clothes that my plan was to go to art school and become a designer. In 1966 that all changed when I was discovered and started modeling. And I think my look had a lot to do with me being discovered. In one of the first shoots I ever did I was wearing bell bottoms in bright yellow jersey with big green petals appliquéd all over them that I'd made myself."
These days, the 60-year-old beauty is inundated with beautiful, designer clothing: "I'm not a hoarder. I've got special pieces that were made for me by people such as Bill Gibb, Barbara Hulanicki and Ossie Clark that I hang on to, but sadly I didn't keep everything from the 60s. I go through my wardrobe every few months - the family get first choice, then friends and the rest goes to Oxfam. Even so, I do have a walk-in wardrobe that's full, but then you always fill the space you've got. I'm very lucky that I am given some wonderful clothes as gifts - and, if I'm going somewhere very special, my very nice designer friends will lend me something - but at heart, I'm a bargain-hunter."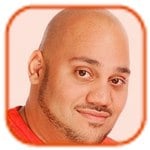 Posted by Andru Edwards Categories: Celebrities, News, Women, Accessories, Jewelry
Jessica Szohr thinks her Gossip Girl character would die if she didn't wear accessories.
The brunette actress, who plays beauty Vanessa Abrams in the hit show, believes her on-screen persona's penchant for extravagant jewelery is so severe she wouldn't survive without wearing dramatic accessories.
"I actually don't think Vanessa can breathe without eight necklaces or earrings! Vanessa is very funk'defied."
As a consequence, Jessica likes to stick to a more basic wardrobe. "My style is much more simple. Because of this, I like to wear accessories to add a little sparkle to the outfit," she said.
However, the 24-year-old actress admits she likes wearing statement rings and a quirky pair of sunglasses:
"You can never really go wrong with sunglasses. I always get myself a couple of pairs every year. One pair that I have had and have managed not to lose is an old vintage pair I found in Venice Beach, California. They also have to be a little bit funky and fun at the same time. But I don't think people should wear sunglasses at night. I'm always wearing some kind of big ring, too."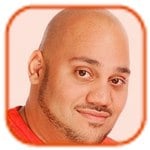 Posted by Andru Edwards Categories: Celebrities, Health & Beauty, News, Rumors
Want in on Pixie Lott's secret to smooth skin? Jump in a bathtub full of coconut oil!
The British songstress, who reached fame with her hit track "Mama Do (Uh Oh, Uh Oh)," keeps her skin smooth and moisturized by using a low-cost body oil in her bath water and directly on her skin for a tan-extending summer skin treatment.
"I use coconut oil in my bath to keep my skin soft and silky, and in summer months after exfoliating it helps preserve my tan."
The 18-year-old beauty has also perfected her favorite "smokey eyes" look after taking tips from professional make-up artists: "The best tip I've learned is, when doing black smokey eyes, work on those before you apply your foundation because the eye shadow can drop and ruin your face."
The blonde teenager has also blasted those who airbrush photographs, claiming the image-enhancing technique can cause people to feel "inadequate": "I think airbrushing is something to be wary of. Some people take airbrushed images as gospel and this can sometimes lead to them feeling inadequate by comparison."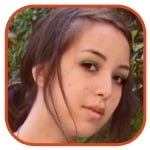 Posted by Robin Paulson Categories: Fashion Designers, Models, News, Sales, Boys, Girls, Men, Women
Sequins, glitter, and knits galore! H&M has launched the images featuring a look at their Holiday 2009 collection. The international retail chain seems to have the best of both holiday worlds—the glitz and glamor as well as the traditional, sweaters and mittens (Gap much?).
The campaign (more pictures after the break) features models Sasha Pivovarova, Missy Rayder, Malgosia Bela, Ben Hill and Ryan Thomas.
Click to continue reading First Look: H&M Holiday 2009 Collection
Read More

| Nitrolicious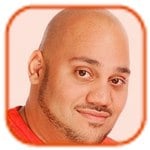 Posted by Andru Edwards Categories: Celebrities, Fashion Designers, Fashion Shows, News, Rumors
Not that it's too much of a surprise, the House of Emanuel Ungaro's chairman is desperate to axe Lindsay Lohan's contract with the label.
The Mean Girls actress' debut collection for the French fashion house was a critical flop and her continued association with the brand has caused a row with chairman Asim Abdullah and CEO Mounir Moufarrige.
A source revealed, "Asim wants her out now. Department stores in the States have already told him they won't be picking up the line if Lohan remains a collaborator, so it's a serious issue. Mounir wants to keep her on because it was his idea to hire her in the first place. He's trying to save face."
A spokesperson for Ungaro's chairman denied any rift between him and Mounir; the representative said, "Such an insinuation is totally absurd."
Earlier this month, Emanuel Ungaro - who has had no contact with the fashion house since his 2005 departure - blasted Lindsay's collection.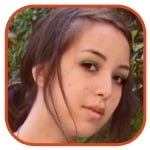 Posted by Robin Paulson Categories: Celebrities, Fashion Designers, News, Rumors
"You know, I used to act when I was younger, but I quit. I did it from about 17 to 24. I was too self-conscious. I didn't like it. I wasn't in control."
- Fashion designer and budding film director Tom Ford on why we'll never see him on the opposite end of the camera (not surprising, either).
(Make sure to check out other notable quotes.)
Read More

| E! Online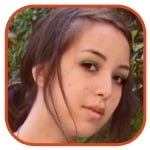 Posted by Robin Paulson Categories: Celebrities, Fashion Shows, Models, News, Rumors
Despite having given birth to her fourth child last month and claiming she was merely going to host the Victoria's Secret fashion show, Heidi Klum could not resist the allure of the catwalk.
While she swapped the usual, revealing lingerie for a full bodice, it's clear that whatever training or dieting the supermodel did worked wonders in returning her to the runway!
Can you even spot the supposed "extra" twenty pounds she claims to still have?
Read More

| USA Today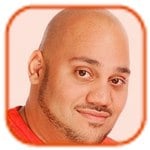 Posted by Andru Edwards Categories: Celebrities, News, Sales, Women, Accessories, Jewelry
Always seeming to keep themselves busy, the Kardashian sisters are now launching their own jewelery range.
Kim, Kourtney and Khloe Kardashian, who already have their own clothing and skincare line, have announced they are creating an accessories collection for the Los Angeles brand Virgins, Saints + Angels next April.
Kim Kardashian, 29, wrote on her website, "The collection embraces our unique style… Romantic, edgy, and classic vintage… or at least we hope so. Our Armenian culture is very important to us and we tried to incorporate that in the jewelery also."
The reality TV family previously signed a five-year contract to design clothing for fashion retailer Bebe, as well as a skincare line which is due out next year.
The Keeping Up With The Kardashians stars are not the first celebrities to create their own jewelery line - Nicole Richie already has her own accessories range, House of Harlow 1960, as well as recently launching her own womenswear label for contemporary woman.
© Gear Live Media, LLC. 2007 – User-posted content, unless source is quoted, is licensed under a Creative Commons Public Domain License. Gear Live graphics, logos, designs, page headers, button icons, videos, articles, blogs, forums, scripts and other service names are the trademarks of Gear Live Inc.