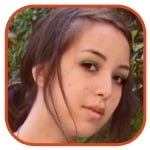 Posted by Robin Paulson Categories: Fashion Designers, News, Rumors, Sales, Women
It really is the new rage among fashion designers. From Thakoon to Proenza Schouler and Anna Sui to Rodarte (as well as many, many more), Target is taking no clear break when it comes to penning the deals with collaborators.
Whose creations will we be expecting next? Jean Paul Gaultier! Rumors about Gaultier signing on with Target went around for awhile until receiving confirmation this weekend. In fact, I don't think that I've been this excited for a diffusion line since Alexander McQueen.
For the Designer Collaboration series, Target asks that the designer select a muse: "Jean Paul Gaultier for Target pays tribute to the American woman, celebrating the forces of style both past and present in American pop culture, the retailer said."
Interesting… Well, we'll just have to wait until March 7th, when the pieces hit stores (although I'm sure photos of the line will have leaked before then) to figure out just what that means.
Read More

| The Cut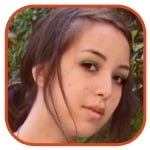 Posted by Robin Paulson Categories: Celebrities, Health & Beauty, Models, News, Women
Step aside, Grandma
Kate Moss—rock daughter Georgia Jagger and it girl Coco Rocha are signing their faces away to represent cosmetic giant Rimmel London.
Set to front the Spring/Summer '10 campaign, the pair sound like a bit of an odd coupling; however, senior vice president of global marketing at Coty Beauty Stephen Mormoris doesn't think so:
"We needed a wider palette of faces to show the makeup results of our new products… Rimmel embodies the London look, which is very resonant with young people all over the world who look to London as a centre of multiculturalism and freedom of expression."
It's obvious why Rocha was brought on board; Jagger was picked for being "edgy, experimental and provocative." I'm sure it has nothing to do with her parentage…
Mormoris also revealed that the company plans to bring three more models to the campaign by January—guaranteeing that each will be of different ethnic background. We'll be keeping you to your word, Mormoris.
Read More

| My Fashion Life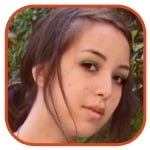 Posted by Robin Paulson Categories: Celebrities, Fashion Designers, Fashion Shows, News, Rumors
I hate
love to say it: everyone told you so, Ungaro.
Critics did not bide well with the House of Emanuel Ungaro's Spring/Summer '10 collection, which debuted at Paris Fashion Week. All eyes, naturally, were glaring at the much-buzzed about celebrity advisor Lindsay Lohan, and she wasn't willing to take the hits without a fight.
The first of her many excuses was "coming in so late and having not that much time to do a whole collection." As if she didn't revel in the positive, hopeful stories on her exciting appointment—accepting the offer so last minute wasn't exactly something the currently-blonde actress thought out.
She also claims to have no idea about those infamous nipple tassels: "I wasn't aware of the nipple tassels on the girls until they were walking out." Surely she must have been intoxicated during that meeting.
The best explanation was her inexperience card, which she actually believed to be legitimate, stating that she's "still learning." Shouldn't someone be firing her already? There's a reason why people aren't employing her in films, people.
Read More

| Lime Life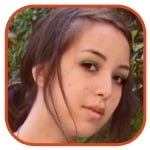 Posted by Robin Paulson Categories: Celebrities, News, Sales, Women
Never one to seem shy about her sex symbol status, Scarlett Johansson flaunts her petite, curvy self in her latest Mango ad campaign for Fall/Winter '09.
Shot in Los Angeles by famed fashion photographer Mario Sorrenti, Johansson poses against a myriad of grungy back drops, including a graffiti-stricken wall and trashy red leather couch (seen after the jump). There's actually one shot in particular that looks strikingly similar to a Guess? jeans ad; however, the blinding yellow background in another image isn't too pleasing, either—bright yellow fails to evoke a sense of Winter to me.
Despite my minor qualms, Scarlett looks hot.
Click to continue reading Mango Unveils Scarlett Johansson Ads
Read More

| In Style UK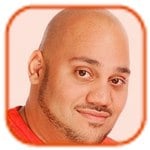 Posted by Andru Edwards Categories: Celebrities, Fashion Designers, News
Watch out, Miley Cyrus—Selena Gomez is launching her own organic fashion range.
The 17-year-old actress, who has appeared in numerous family movies and TV shows since she was discovered by Disney in 2004, is designing a range of "inspirational" and "eco-friendly" clothes for young girls.
"With my line, I really want to give the customer options on how they can put their own looks together. I want the pieces that can be easy to dress up or down, and the fabrics being eco-friendly and organic are super important. Also, the tags will all have some of my inspirational quotes on them. I'm just looking to send a good message."
The Wizards of Waverly Place starlet will be working alongside Generra designer Tom Melillo and Sandra Campos to perfect her collection.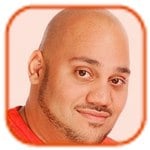 Posted by Andru Edwards Categories: Celebrities, Fashion Designers, News, Sales, Women, Accessories
Plowing forward in their fashion endeavors, Mary-Kate and Ashley Olsen have designed a range of sunglasses.
The movie-star twins, who run two successful fashion labels, have created four vintage-inspired styles for their fans. The designs, being launched in collaboration with top eyewear maker Linda Farrow, will be sold through their luxury label The Row.
Click to continue reading Olsens Launch Eyewear Line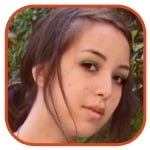 Posted by Robin Paulson Categories: Fashion Designers, News, Rumors, Women, Accessories, Dresses
Although its due date isn't until December 20th, pictures of Rodarte's Target line have surfaced on the internet, and now I'm even more anxious!
Not only do I want the Madonna-esque gloves and mustard (yes, that's right) lace dress, but I think that I just may be more upset after having seen the images—my closet cannot wait two months for those pieces.
I have to admit that the ribcage graphic print dress (seen after the jump) is one that I do not fancy; however, there are 54 other pieces in the collection. Why can't it be December 20th already?
Click to continue reading First Look: Rodarte For Target
Read More

| Nitrolicious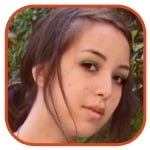 Posted by Robin Paulson Categories: Fashion Designers, News, Rumors, Sales, Women
As rumors continue to circulate around Betsey Johnson's desire for a diffusion line, the playful designer speaks out on her ideal shopping platform: television.
"I want to do television, like QVC or HSN. That's in talks. I let the talkers do the talk. I jump in at the end," Johnson revealed, when quizzed on the hopefully-upcoming line.
If she had to pick between the two networks?
"I like QVC because I've done it for breast cancer, T-shirts and stuff over the years. And my dentist is a big QVC-er. And Stan Herman from the CFDA, he does QVC. And my lingerie company does QVC. It just seems more QVC-y to me, in terms of my collaborations with companies."
While she may be pretty young at heart (and in her clothes), Johnson admits that she has a slight fear of new technologies.
Click to continue reading Betsey Johnson Wants TV Diffusion Line
Read More

| The Cut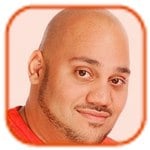 Posted by Andru Edwards Categories: Fashion Designers, Fashion Shows, Health & Beauty, Models, News, Women
Living fashion icon Karl Lagerfeld has blasted "fat mummies" for their attitudes against skinny models.
The 71-year-old Chanel designer criticized Brigitte magazine's announcement that they will only use "ordinary, realistic" models in future, insisting that people prefer looking at slim women and the "absurd" decision was driven by overweight women who did not want to be reminded of their body problems.
"These are fat mummies sitting with their bags of crisps in front of the television, saying that thin models are ugly. Fashion is all about dreams and illusions, and no one wants to see round women."
Another designer, John Ribbe, has also spoken out, saying the row over models' weight is becoming hysterical: "It's just as much a cliche as saying that all models take drugs and get drunk at sex orgies. Ninety per cent of them are quite normal, properly proportioned girls with less fat and more muscles who also eat pizzas and burgers."
Brigitte are planning to release their first edition with non-professional models on January 2nd and are urging readers to sign up for photo sessions, saying that they are tired of having to "fatten up" pictures. Editor Andrea Lebert said, "We will show women that have their own identity—the 18-year-old A-level student, the company chairwoman, the musician, the footballer."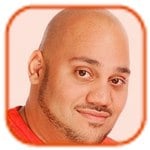 Posted by Andru Edwards Categories: Celebrities, Models
Tyra Banks - who was criticized when she was photographed looking heavier than usual in an unflattering swimsuit in 2007 - insists her weight has never affected how she feels about her body.
Tyra - a former Victoria's Secret model - revealed her weight has fluctuated from 148 lb to 162 lb since she quit modelling, but she has now shown off her new svelte figure with a photo shoot in New York.
"I might be doing a little TMI [too much information] - I always feel great when I don't have clothes on. When I told the world to kiss my fat a*s, I remained that size for two years. I maintained it with my ice cream and my salad with ranch and dressing and croutons and bacon bits," Banks told talk show host Larry King.
Click to continue reading Tyra Banks Feels Confident in the Nude
© Gear Live Media, LLC. 2007 – User-posted content, unless source is quoted, is licensed under a Creative Commons Public Domain License. Gear Live graphics, logos, designs, page headers, button icons, videos, articles, blogs, forums, scripts and other service names are the trademarks of Gear Live Inc.