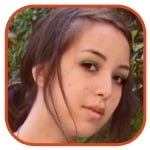 Posted by Robin Paulson Categories: Celebrities, Editorials, News
Reality star and occasional model Kim Kardashian has blasted W Magazine on her show for a nude shoot she did back in October for their November Art issue.
Despite having previously posed nude in Playboy and Harper's Bazaar, Kim was extremely upset over what she claims was misrepresented when pitched to her:
"Oh my God, I'm more naked that I was in Playboy. I'm so mad right now. [The magazine] promised I would be covered with artwork -- you can see the nipples! The whole concept was sold to me that nothing would be seen. I feel so taken advantage of … I've definitely learned my lesson. I'm never taking my clothes off again, even if it's for Vogue."
What never compelled her to confirm that minor stipulation with the magazine is beyond me. Considering the lengths she seems to go to grab headlines, I can't seem to buy her story. Moreover, I think that it's laughable that she'd think there's a possibility in Anna Wintour's this reality that Vogue would ever ask her to be in their magazine.
W, of course, was quick to respond:
Click to continue reading Kim Kardashian Upset Over Nude W Photos
Read More

| Coco Perez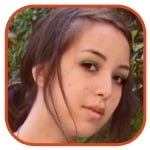 Posted by Robin Paulson Categories: Celebrities, Editorials, Fashion Designers, Models, News
-- Natalie Portman is stunning in her Christian Dior ad for the fragrance Miss Dior. Knowing that she's an animal rights activist, I can't help but feel reminded of the "I'd Rather Be Naked" campaign...
-- Sasha Pivovarova returns to Miucci Prada's fashionable arms in her Miu Miu Spring/Summer 2011 ads, shot by Mert and Marcus.
-- Take that, Blake! Not to be outshined by her Gossip Girl co-star's Chanel gig, Leighton Meester strikes a pose for Missoni. When there's a will to do high fashion, there's a way.
-- Lindsey Wixson gets in front of Terry Richardson's lens for Opening Ceremony's Spring/Summer 2011 lookbook. Apparently, Terry can do cute and adorable without being sleazy.
-- Speaking of Richardson, Paris Hilton (remember her?) posted a picture of the two on her Twitter, propagating the news that she's going to be in a Vogue editorial -- Vogue Turkey, that is.
Click to continue reading Items Du Jour: Natalie for Dior, Sasha for Miu Miu, Leighton for Missoni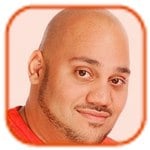 Posted by Andru Edwards Categories: Fashion Designers, News
Karl Lagerfeld thinks that Emmanuelle Alt will blossom in her new role at French Vogue.
The Chanel designer says he is a fan of the 41-year-old - who was recently named as the publication's new editor-in-chief - and thinks she has what it takes to be Carine's Roitfeld's replacement.
"Her style is her big shoulders, long legs, tight jeans, sleeves up to the elbow, one hip out. I personally like her. She's a handsome French woman. She has a style, but is it enough to make a whole magazine? As editor-in-chief, she may blossom."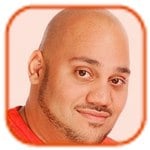 Posted by Andru Edwards Categories: News
Emmanuelle Alt says it is an "honor" to be named as the new editor-in-chief of French Vogue.
The 41-year-old fashionista will replace Carine Roitfeld in the coveted position at the prestigious magazine and admits she can't wait to get to work:
"It is a great honor for me, and also a great pleasure, to arrive at the head of Vogue Paris which I know so well. By working with such a talented team, I am confident of developing the incredible potential of the magazine."
Emmanuelle, who will begin her new role on February 1, worked at the publication as fashion director during Carine's editorship. She began her career in 1990 at Elle, becoming fashion director at age 20.
"Vogue Paris is performing strongly and I wish to entrust the editor-in-chief position to someone who will ensure a certain continuity, while bringing a new energy and dimension. Emmanuelle has all the professional and personal qualities required to maintain Vogue Paris as a world reference among fashion magazines. Vogue Paris will remain the most important fashion, beauty and cultural magazine, working with the world's greatest photographers and stylists. I totally trust her to manage this prestigious brand and develop it in all its dimensions, including digital," said Xavier Romatet, president of Conde Nast France, which publishes French Vogue.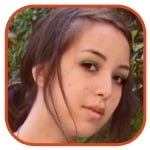 Posted by Robin Paulson Categories: Celebrities, Editorials, Fashion Designers, News
-- Victoria Beckham covers February's issue of Vogue UK looking rather bare-faced and less glamorous than usual. Marking her sixth solo Vogue cover, the singer-turned-fashion designer talks about her style's evolution and -- more importantly -- what it's like to wake up next to David Beckham.
-- Hilary Swank is one Oscar-winning actress who actually is down-to-earth: the woman loves a good bargain, and isn't ashamed of -- gasp -- clipping coupons. If only she had shopping secrets to scoring designer labels...
-- Anja Rubik stars in her third consecutive Fendi campaign, shot (of course) by Karl Lagerfeld.
-- Speaking of Anja, the model's agency recently announced her Christmas engagement to fellow model Sasha Knezevic. As if there aren't enough super hot couples to be jealous of.
-- Lady Gaga treated her monsters to a nice holiday surprise with details of her upcoming album. More importantly, she posted a preview of the album art, which features her rocking a unicorn-blazoned jean jacket that reads, "Born This Way." Oh, and she has completely ditched pants -- literally.
Click to continue reading Items Du Jour: Anja Rubik Gets Engaged, Lady Gaga Makes Unicorns Sexy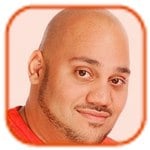 Posted by Andru Edwards Categories: News
French Vogue editor Carine Roitfeld has quit her job. The fashion writer has decided to end her 10-year association with the prestigious magazine, as she wants to concentrate on personal projects.
"It is impossible to overstate Carine's powerful contribution to Vogue and to the fields of fashion and magazine publishing. Under her direction, Vogue Paris received record levels of circulation and advertising and editorial success. Vogue Paris has established itself as one of the most iconic magazines in the world, with huge influence in the field of fashion and photography. Carine herself has become widely known as a beacon of style, fulfilling the role with charm and graciousness. She has become a giant in her profession. Carine will be deeply missed. I am extremely grateful to her for what she has achieved," said Jonathan Newhouse - CEO of Conde Nast International.
Carine will leave her position at the end of January and her replacement will be announced in coming weeks.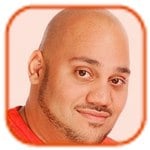 Posted by Andru Edwards Categories: Celebrities, Models
Selita Ebanks was dismissed from Vogue magazine with a wave of the hand from editor Anna Wintour. The Victoria's Secret model - who has recently been lauded for her starring role in Kanye West's Runaway film - told how she once had a disastrous meeting with bosses at the fashion bible.
"I wore Timberland boots. I had on corduroy high-water flooded beige pants with a button-down plaid shirt. I was a tomboy. I remember walking in ... Trudy, from Vogue at the time, she looks at me startled and I didn't understand why. I was like, 'What up? Who am I here to meet?' I walk into the office, I got maybe two steps into the room and I look and it's amazing Ms. Anna Wintour. She goes [makes a dismissive wave] and dismisses me. Needless to say my cover did not come out, to say the least, and I have never shot Vogue magazine," she explained to MTV News.
Rather than being bitter, Selita, 27, considers her visit to the offices a learning experience. "Now that I reflect back on it the lesson is to always do your homework. Always be aware, don't just take people's word for it and walk into a room. I should've asked, 'Who am I here to see? Who will be in the room?' But this is something you live and you learn."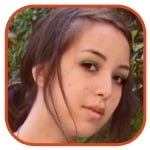 Posted by Robin Paulson Categories: Celebrities, Editorials, Fashion Designers, Health & Beauty, Models, News
-- Supermodel Eva Herzigova is expecting her second child with her partner Gregorio Marsiaj. The couple already have 3 year-old son George who appears on the Fall/Winter 2010 cover and editorial of Vogue Niños España with his 37 year-old mom.
-- English model and actress Lily Cole has ditched her signature red locks for a darker look. While she looks good in anything, I do miss her red hair!
-- In his first television interview since his infamous MTV VMA Taylor Swift outburst, Kanye West showed off his diamond teeth to Ellen DeGeneres. No, it is not a grill. Yes, they are now his real teeth.
-- Despite initial reports that PETA (People For the Ethical Treatment of Animals) was planning an attack on Victoria Beckham for using animal skin in her new line, PETA has since denied the claims... for now.
-- Inez and Vinoodh shoots Sasha Pivovarova for Vogue Nippon's December issue. Too bad Sasha looks like a woodland creature trying to pass as a leprechaun.
Click to continue reading Items Du Jour: PETA vs. Victoria Beckham, Lily Cole Ditches Red Hair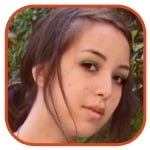 Posted by Robin Paulson Categories: Editorials, Fashion Designers, Health & Beauty, Models
Fashion photographer Miles Aldridge shoots Charlotte di Calypso for Italian Vogue's Beauty supplement looking gorgeous… but creepy.
Styled by Cathy Kasterine, Charlotte wears Chloé, Ralph Lauren and Stella McCartney with some interesting (yet sleek!) hair styles. In the above photo, I can't help but notice the the resemblance to Tavi.
If you're into the clothes (or the mannequin-esque looks!), check out the rest of the photos after the jump.
Click to continue reading PHOTOS: Vogue Italia Gets Robotic in the Office
Read More

| Fashion Gone Rogue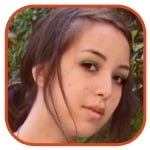 Posted by Robin Paulson Categories: Celebrities, Editorials, Fashion Designers, Fashion Shows, Health & Beauty, Models, News, Rumors
—A pregnant Lily Allen showed up at Givenchy in some chic pregnancy wear. True to Fall/Winter looks, she kept it simple and Parisian with a gray long coat, white blouse, and black pumps.
—Glee star Lea Michele has become quite the fashion darling, striking a pose with Zac Posen. With her nude robe-like dress, I'd say that she has some more styling etiquette to learn.
—Alber Elbaz is probably the sweetest, most caring designer. The Lanvin creative gave his models the option of wearing comfy gladiator sandals (at the last minute!) for his Spring/Summer 2011 show.
—After scoring Vogue Paris's coveted 90th anniversary cover, Lara Stone is right back on Vogue—this time, it's in her native UK mag.
—Finally taking a cue from some sensible publicists, American Apparel attempts to save the brand's image in some new ads that feature a less-creepy Dov in the face of their financial woes. He just still couldn't resist shooting the ads in his bed.
—Traditional and iconic American swimsuit model Marisa Miller changes things up for 944, sporting a dark bob wig and gloves—a far cry from her usual California-esque look.
Click to continue reading Items Du Jour: Lara Stone Covers Vogue Again, Alber Elbaz Cares
© Gear Live Media, LLC. 2007 – User-posted content, unless source is quoted, is licensed under a Creative Commons Public Domain License. Gear Live graphics, logos, designs, page headers, button icons, videos, articles, blogs, forums, scripts and other service names are the trademarks of Gear Live Inc.