Kim Kardashian has been accused of putting on extra weight to secure a weight loss deal.
The pregnant reality TV star - who will welcome her first child in July with her boyfriend of one year Kanye West - is reportedly hoping emulate Weight Watchers spokesperson Jessica Simpson and secure a multi-million dollar deal with a diet brand to help her get her pre-pregnancy body back later this year.
"I wouldn't put it past her to blow up just so her weight loss is more dramatic. The way diet company deals are structured, bonuses are often built in for losing more weight in a shorter period of time," a source said.
Another source suggested Kim is choosing to wear unflattering maternity clothes and publicly indulging her sweet tooth to attract more attention from weight loss companies.
Click to continue reading Kim Kardashian Wants a Weight Loss Deal
Jessica Simpson's deal with Weight Watchers is reportedly on shaky ground.
The Fashion Star mentor - who shed 70 pounds on the weight loss program after the birth of her first child Maxwell seven months ago with her fiance Eric Johnson - has reportedly angered executives for already getting pregnant again after they gave her $4 million to be the face of the company.
"They're furious at Jessica. She was already on thin ice with them since she didn't lose enough for the first ad, when they had to shoot from the waist up," a source said. According to the insider, the company don't think they can continue to run campaigns featuring Jessica because she is pregnant: "They don't think it can run. No one wants to hear about a pregnant woman dieting."
Jessica is yet to officially confirm she is pregnant, but is said to be thrilled to be expecting her second child so soon after the arrival of her daughter in May. Jessica has previously said of her daughter, "Motherhood is a dream, it really is absolutely amazing."
Anne Hathaway admits her weight is a daily obsession.
The Les Miserables actress - who previously revealed she "lived on hummus and radishes" to lose 25 pounds to play prostitute Fantine in the movie - says she is ashamed of being so consumed by staying slim but blames her celebrity status. Asked if she thinks about her weight daily, she told E! News, "If I'm honest, yes. There's an obsessive quality to it that I thought I would've grown out of by now. It's an on-going source of shame for me. I just think about the ridicule you get if you have an off day. If people weren't watching, I'd be so much more eccentric... I actually really don't feel like getting made fun of. So I put on something boring and navy and go out and try to disappear."
The 29-year-old newlywed also revealed that she decided to change her lifestyle after filming her critically acclaimed movie Rachel Getting Married, for which she earned an Oscar nomination in 2008, when her relationship with Italian real estate developer Raffaello Follieri crumbled because he was jailed for fraud and embezzlement.
Click to continue reading Anne Hathaway Obsessed with Weight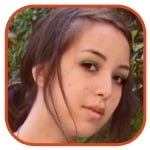 Posted by Robin Paulson Categories: Celebrities, Health & Beauty
"I was acutely aware of some photos on the internet — my mum called me and was like, 'Did you gain weight?' — everybody was telling me about it, and I didn't really care. But when I heard it was on the news, where they talk about wars, the economy crashing, and the election — I just thought, 'This is ####### ridiculous.' I mean, what kind of example is that to a young girl sitting at home? ... Quite honestly, I did gain about 30 pounds. [But] Adele is bigger than me, how come nobody says anything about it? She's so wonderful and I think her confidence is something I have to match. She has set the bar very high for a lot of women."
- Lady Gaga discusses her recent weight gain.
(Make sure to check out other notable quotes.)
Read More

| Stylist via The Cut
Christina Aguilera once felt forced to be a tiny size zero.
The "Your Body" singer - who has been criticized for her curvier figure recently - has opened up about the pressure to be thin in the music industry and claims her record company once staged an intervention to get her to lose weight.
The 31-year-old The Voice judge told Billboard magazine, "During the promotion of my album Stripped, I got tired of being a skinny, white girl. I am Ecuadorian but people felt so safe passing me off as a skinny, blue-eyed white girl. The next time my label saw me, I was heavier, darker and full of piercings. Let me tell you, that wasn't an easy pill for them to swallow. I had gained about 15 pounds during promotion and during my Stripped tour. They called this serious emergency meeting about how there was a lot of backlash about my weight. Basically, they told me I would affect a lot of people if I gained weight -- the production, musical directors. [They claimed] people I toured with would also miss out if I gained weight because I would sell no records or tickets for my shows. I was young, so I lost the weight quickly and was toothpick thin during Back to Basics promos and touring."
Click to continue reading Christina Aguilera Forced to Be Thin
Lady Gaga has "no intention" of hiding her weight gain.
The "Marry The Night" hitmaker recently revealed she had gained 25 pounds after over-eating at her father's New York restaurant, and while she has come under criticism, she is refusing to cover-up.
"She has no intention of going on a diet or hiding under baggy clothes until she loses some weight. That just isn't her style. She tells her fans to love themselves and that is something that she doesn't just preach," a source told The Huffington Post.
However, she also believes some of the gain has been in muscle after dancing on stage on her Born This Way world tour. "She has said before that when she's on tour she gets muscular. If you look at pictures from the start and the end of her tours you can see that. It's not a look she says she really likes, but after working out onstage like she does, it happens naturally. There is nothing she can do about it," the source added.
Jessica Simpson is hurt by cruel taunts about her weight.
The Fashion Star mentor has been paid four million dollars by Weight Watchers to lose the weight she put on after giving birth to her first child Maxwell in May and promote their brand and although she has dropped 40lbs in four months, her cruel detractors have hit out at her for not losing the remaining 40 already.
"For years, Jessica has been OK with her body and everyone loved her for that. But now she's not feeling the love and she doesn't like it. She's trying to conceal her hurt feelings with humor right now. She uses jokes and goofiness to hide the fact that she's really sensitive," a source said.
Jessica unveiled her weight loss on TV last week and pals say she worked incredibly hard since giving birth to lose the extra weight. "The past few weeks were really difficult because the pressure was enormous. She knew everyone would be judging her. She was proud of her progress so to face all these cruel taunts now, it stings," the source added to In Touch.
Ricki Lake doesn't want to be skinny anymore.
While the TV chat show host has battled with her weight for years, she says getting to 120lbs during her time as a contestant on Dancing With The Stars' didn't make her happy and she is glad she has put back on some of the pounds she shed during training for the celebrity dance contest last year.
"During DWTS I was dancing seven hours a day. Now I'm not. When I was 120 I wasn't healthy. I didn't feel great," she said.
Another reason Ricki is so happy with her body these days is her new husband Christian Evans - whom she married in April - has helped her become more confident. "I went on my honeymoon and got healthy. My husband loves me and tells me I'm beautiful no matter what size I am," she explained.
Ricki, 43, has long battled with her weight, reaching 260lbs when she was 22, and later said childhood abuse contributed to her problems. When she was 24, she shed over 100lbs but admitted it wasn't a healthy weight loss. "That was not healthy. I was starving myself. I was fainting. It worked, it was effective, but it wasn't the healthiest way to do it," she has previously said.
Lady Gaga blames her father's restaurant for her recent weight gain.
The "Bad Romance" singer has put on 25lbs recently and says it's because the food at her father Joe Germanotta's New York eatery is so delicious, she can't help tucking in to pizza and pasta every time she visits.
"I love eating pasta and I'm a New York Italian girl. That's why I have been staying out of New York. My father opened a restaurant. It's so amazing... it's so freaking delicious, but I'm telling you I gain five pounds every time I go there. So my dad wants me to eat at the restaurant, and I'm like, 'I've got to go where I can drink green juice,'" she said, speaking about the restaurant.
Gaga, whose weight has fluctuated in the past, insists she is happy with her new curves although she is "dieting right now, because I gained, like, 25 pounds." She said, "I really don't feel bad about it, not even for a second. It's hard because I have a vigorous show, so I tend to bulk up, get muscular, and I really don't like that. So I'm trying to find a new balance."
Madonna has helped Kelly Osbourne drop a dress size.
The pair have previously worked together on the "Girl Gone Wild" hitmaker's clothing range Material Girl, and the singer has been advising the Fashion Police host on diet and exercise to help her shed weight she gained earlier this year.
"Madonna's helped Kelly get back to a size eight. Kelly does the Ballet Barre workout five days week - she loves the dance element and can see how it's changed her shape," a source said. "Madonna's also encouraged her to eat in a more macrobiotic way - cutting out wheat, artificial sweeteners and cheese. Kelly's avoiding carbs to beat bloating and has been eating boiled eggs for breakfast, grilled chicken salad for lunch and fish with steamed greens for dinner."
Kelly is not the only member of the Osbourne family to recently go on a change of diet - her mother Sharon is on the low-carbohydrate Atkins diet so she can shed some excess weight.
© Gear Live Media, LLC. 2007 – User-posted content, unless source is quoted, is licensed under a Creative Commons Public Domain License. Gear Live graphics, logos, designs, page headers, button icons, videos, articles, blogs, forums, scripts and other service names are the trademarks of Gear Live Inc.